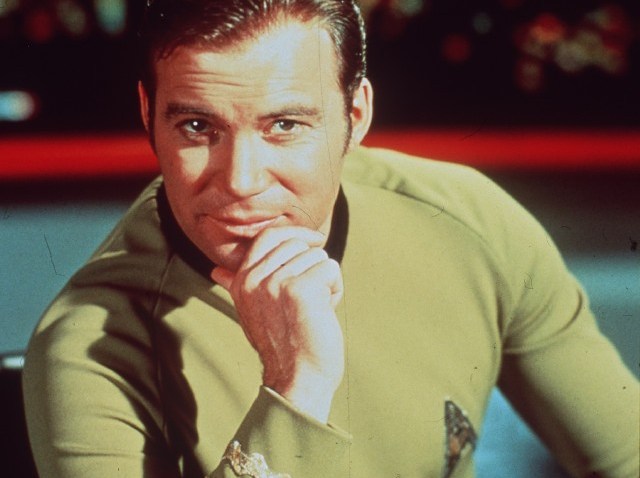 "Star Trek" -- in particular the original series that aired in the late 1960s -- has the distinction of being one of a handful of series that you know absolutely everything about, even if you've never seen an episode.
But you have seen an episode. The Tribbles. Khan. Lovely and mysterious Joan Collins in period dress.
Now artifacts and costumes and more galactic wonders from the first "Star Trek" and many other versions and sequels and shows have put the landing gear down at Hollywood & Highland. The exhibit opened on October 10th and runs through Halloween.
Could this be the ideal outing to gather ideas for your Klingon costume? Don't make us give you the Vulcan salute. That would be a yes.
We don't think we'll wait for October 31st to go, though. We've got to get there now. Because. Captain Kirk. Our fictional idol. So suave, so debonair. Wears a uniform well, complete with gold, wavy rick-rack around the wrists. Perfection.
Warp speed for Hollywood & Highland (obeying all terrestrial laws, of course). Tickets are $16.50 for adults; no admission fee listed for Tribbles.
Copyright FREEL - NBC Local Media