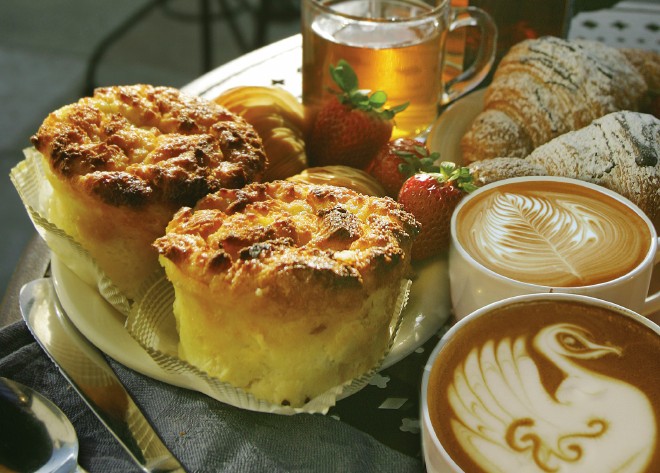 It may not be just local legend that any time one wants to see someone famous sans make-up but not sans yoga mat, one should head for the Urth Caffe on Melrose. The other day we drove by and swore we saw someone major associated with "ER" looking for a table outside (no, it was not George Clooney, no, he/she was not carrying a yoga mat and yes, we were driving at like 30 miles an hour, or whatever the proper speed limit is in that congested little sliver of fancy rug shops and tea houses).
But Urth, thanks to "Entourage" famously filming there, has also become known for hosting stars in make-up/costume. And since stars are rumored to be migrating downtown to nest -- a friend tells us weekly who is totally, probably, definitely moving into the Eastern Columbia Building, including celebrities who have been dead for decades and celebrities he's just making up -- it makes sense that the new Urth, which opened this past weekend at the Barker Block lofts, will soon be attracting yoga mat-wielding/SAG card-carrying Angelenos. (The LA Times reports the "Entourage" cast was invited to the grand opening; sweet.)
We love that the delicious-and-healthy breakfast hub is located in a former egg factory. Meta, man, very meta.
Urth Caffe Downtown
451 S. Hewitt, Los Angeles
213-797-4534
Copyright FREEL - NBC Local Media