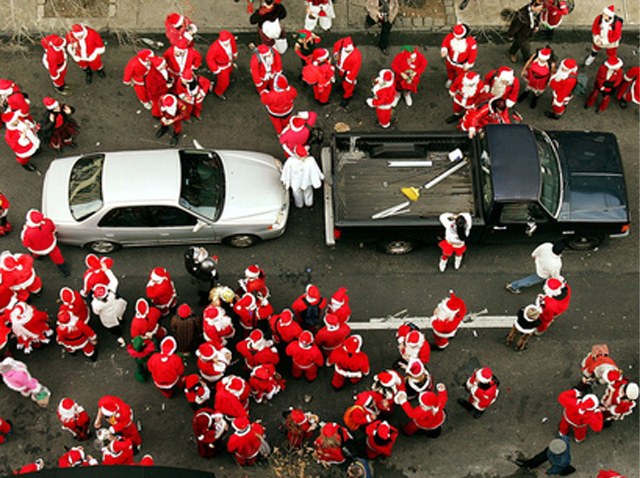 You better watch out. Santacon is coming to town this weekend.
Ever year, hundreds of Santas wander the streets of LA causing mischief, debauchery, tomfoolery and other synonyms for naughtiness.
The absurdity begins Saturday shortly before noon. The start location will be announced to ticket holders.
Santarchy or Santacon events are held in just about every big city in the country and many more around the world.
The dress code is simple -- wear a Santa suit.
Equally simple are the rules: Don't get make a mess, don't hurt anyone, each Santa is responsible for his or her own behavior, and the most obvious favorite rule, "don't f*** with the cops and store security."
For last year's pics, check out LAist.