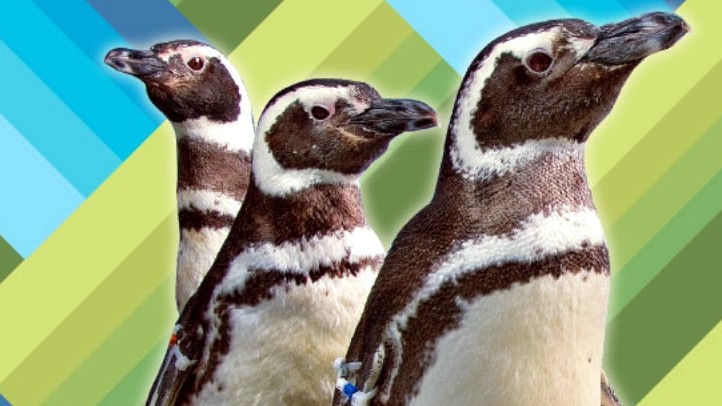 All SoCal newcomers have to have a plan in place if they want to successfully launch their brands.
If you're an actor, you hire a whipsmart publicist. If you're a movie producer, you tout a big opening. And if you're a penguin? You release a commercial AND a behind-the-scenes commercial (because everyone digs bloopers).
And do you get a Twitter handle going and master Instagram? Shyeah. Of course you do.
The June Keyes Penguin Habitat just debuted at the Aquarium of the Pacific on Thursday, May 17 with a waddle of penguins. Since this is the aquarium's very first penguin exhibit, and since having a waddle of Magellanic Penguins is so cool, the Long Beach institution is thinking big on the get-the-waddle -- or, er, word -- out front.
First up? Avery the Penguin is tweeting. Yeah, Avery makes smiley faces with a beak rather than a mouth. C'mon. That's cute.
Second up? There's Instagraming afoot on the floe.
And third? Here's the commercial and the making-of. Truly, are you a big shot in this town if you don't have a making-of? Well done, 'guins. Well done. (We're going with the hipper 'guins there since the birds are obviously up on their trends and tech.)
Follow NBCLA for the latest LA news, events and entertainment: iPhone/iPad App | Facebook; | Twitter; | Google+; | Instagram; | RSS; | Text Alerts | Email Alerts
Copyright FREEL - NBC Local Media