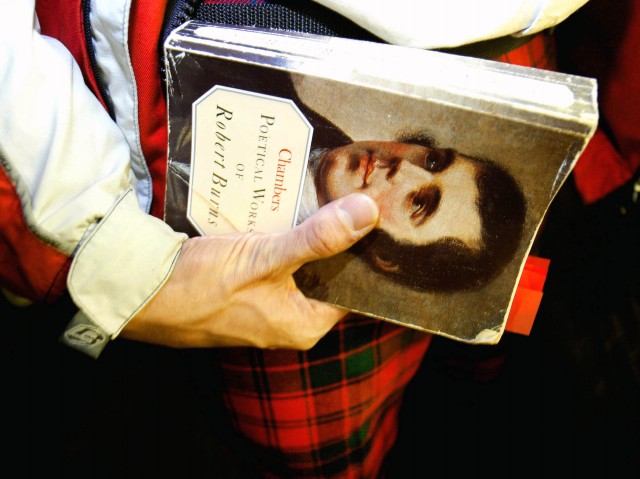 Not many poets are remembered on their birthdays.
Not many people, gone some two hundred years, are remembered, we should say. But then there is Scottish poet Robert Burns. If you know that the Bard of Ayrshire, who penned his famous works in the second half of the 18th century, was born on January 25th, we're raising a dram in your general direction.
Many people are raising glasses this week, including the Whale & Ale in San Pedro, who will be feting the poet on Monday, January 25th with a full menu of Scottish delight and the reading of the poet's stately works. The Tam O'Shanter in Los Feliz marked their Burnsian night last week -- we think haggis might have made an appearance -- so we suggest making the Whale if you want to celebrate in 2010.
On the menu: Cock-a-Leekie Soup, Scottish Salmon, and the Typsy Laird, which is cake soaked -- we're quoting there with "soaked," we'll add -- in whisky. And, to top of the $45 feast, a shot of Drambuie.
Plus, bagpipes. Played loud. Summoning poetry from well-whisky'd guests. Which Burns tale do you know by rote? Better brush up, get your kilt on, and saddle up for San Pedro.
Copyright FREEL - NBC Local Media