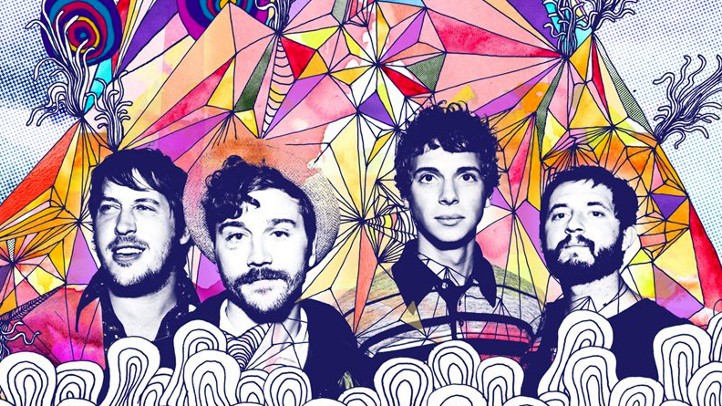 How often do music and picture-taking meet up? All the time, of course. You'd be hard-pressed to find two genres that jostle up against each other as often and as happily as the music world and photography.
But we the fans rarely get to experience that particular mix in person. Sure, we can scroll through a band's concert photo album on our favorite social media site, but we're passively in our chair, being passive.
That won't be the case at Who Shot Rock & Roll Live, a free three-parter set to roll at the Annenberg Space for Photography this summer. KCRW is a presenter along with the Annenberg, meaning a bevy of big names will bring the full throttle and sweet grooves.
Like? Moby. He's up on night one -- which is Saturday, July 14. Portugal. The Man makes an appearance the following Saturday. And on Saturday, Aug. 4? A Bob Dylan tribute featuring Raphael Saadiq.
By the by, if you think this free trio of gigs is tied into the Annenberg's upcoming Who Shot Rock & Roll photography exhibit, you'd be 100% correct. That show opens on June 23.
Oh, and that middle show, on July 21? It is a T. Rex tribute, or, rather, a tribute to T. Rex's "The Slider." So that's just flush with cool
You'll need to RSVP, free or not, and you'll need to do so well in advance, we suspect. This won't be a "hey, should we hit that tonight?" kind of thing, so discuss amongst yourselves now.
Follow NBCLA for the latest LA news, events and entertainment: iPhone/iPad App | Facebook; | Twitter; | Google+; | Instagram; | RSS; | Text Alerts | Email Alerts
Copyright FREEL - NBC Local Media