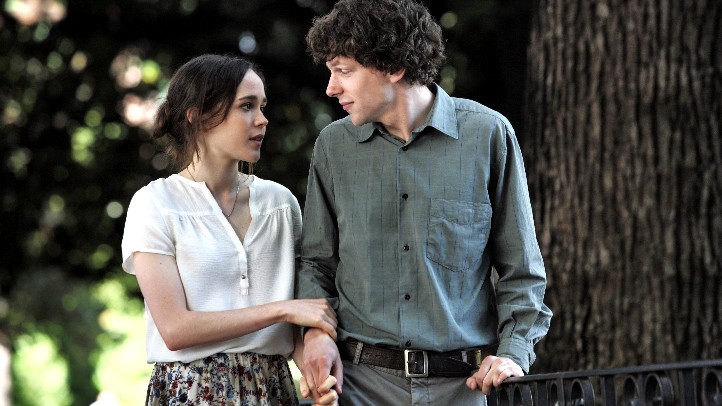 Los Angeles is not truly the one-industry town that some depict it as being, but, yes, we do dally in the movie business from time to time.
Meaning that the care and feeding of films is very much work for thousands of people. Figure that movie goers in other cities merely have to show up at their local theater and spend a pleasurable 90 minutes watching a movie while many Angelenos spend several busy months making it.
So a relaxed hometown party in an industry business is always a welcome thing. We have a couple of good ones around town, but the Los Angeles Film Festival is certainly a major example. It's a low-pressure summertime cine-a-thon that draws oodles of stars and a bevy of to-come movies. But it never feels forced or harried or pushy. It is just about the easy-breeziest of our film-making city's film-forward fests.
The 2012 dates are June 16 through 24, and that all-important opening night flick was just announced: "To Rome with Love" from Woody Allen. Will it be the film's North American premiere? Yes. Will there be plentiful stars in the movie, like Penelope Cruz, Jesse Eisenberg, Ellen Page, and Alec Baldwin? Indeed. Will there be gorgeous locales a la "Midnight in Paris"? You bet. Will there be those famous Windsor font Woody Allen credits? Uh. We'll put money on that.
You can nab your pass now, though we hate to make it seem urgent. It is a chill party after all. But still. Nab 'em sooner or later, so you can get to relaxing and watching fresh filmage come the middle of June.
Follow NBCLA for the latest LA news, events and entertainment: iPhone/iPad App | Facebook; | Twitter; | Google+; | Instagram; | RSS; | Text Alerts | Email Alerts
Copyright FREEL - NBC Local Media