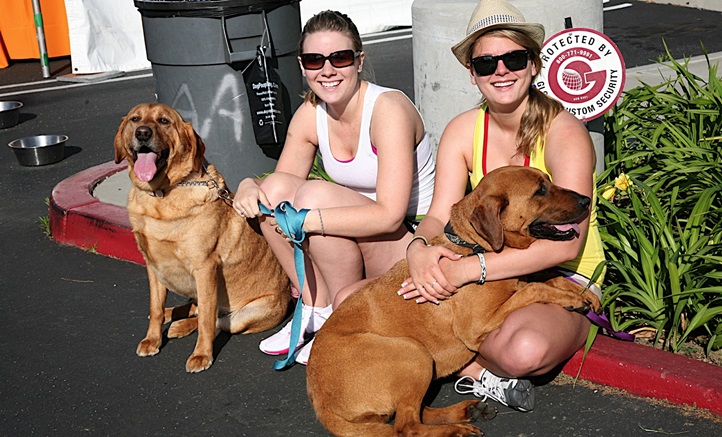 PUPS AHOY: Any dog person knows that it has to be a) thunderstorming out or b) really thunderstorming out for their pup not to want to walk. And even then some dogs'll brave it, just to be in the outdoors. But the sunny outdoors, on a perfect Sunday? In the picture-nice hilly bits of Calabasas? That's like a dog's dream. (Maybe the Calabasas hills is where your furry guy is at when he's running his little legs while half-asleep.) The Calabasas Canine Classic, a two-mile fundraising walk through those very pretty hills, is a bit like a dog's dream come to life: the hills, the outdoors, the weather, plus lots of other pups to watch and sniff and bark at. And the big bonus? It raises money for area organizations like New Directions for Youth and L.I.F.E. Animal Rescue. The date? Sunday, April 21, which happens to have a blue-chip weather forecast: warm, but not summer warm. Total walking weather.
THE DETAILS: The walk starts at 10 a.m. at Juan Bautista de Anza Park and rambles happily on for two miles. A festival back at the park follows the strut at 10:30 a.m. Dog adoptions, an agility play area, food trucks, and a beer and wine garden are part of the four-hour festival.
MORE DOGLY TO-DOS: Summer approaches, which means the canine calendar will get as full as a dog's breakfast bowl (well, and that tends to empty rather quickly). The Doggie Street Festival is up on July 14 in Century City and Strut Your Mutt treks in Van Nuys in September.
Copyright FREEL - NBC Local Media