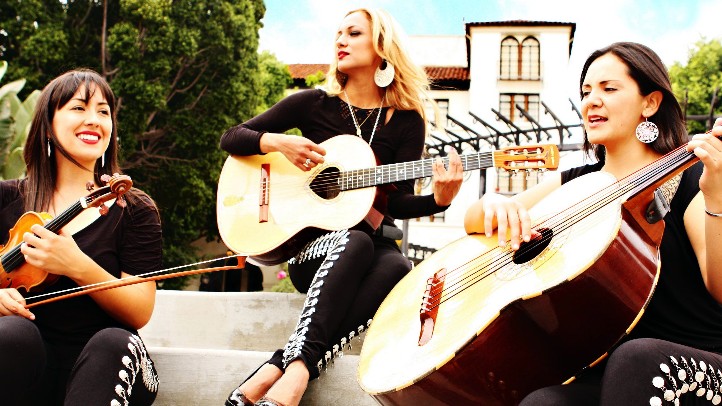 It's just a fact that you're more likely to see an adult at the Hollywood Bowl than a young'un, but we're pretty sure that's the way it is at most major music venues.
That said, many concert halls and culture hotspots and mondo amphitheaters should be applauded for developing innovative programs created just for younger music fans. Whether it is a conductor explaining "Peter & the Wolf" or an instrument "petting zoo" after a classical show, big venues are going the distance.
And so, of course, is our own Bowl with its Summer Sounds program. Described as "World Music for Kids," the Hollywood landmark is setting aside six weeks over the 2012 summer for Reggae, Filipino, and Latin tunes starting on July 9 with Reggae (the weeks pretty much follow each other with only a day or two break between each).
Weekday daytime music performances and art workshops comprise the heart and soul of Summer Sounds.As do the performers; David Kirton, Dulce Capadocia, and Trio Ellas will all be making music.
This is nice, too; there's an asterisk for parents during each of the listings that notes a related nighttime performance that they might like.
Tickets go on sale on Saturday, May 12. And check out the prices: $7 for the music performances. That's for anyone. Workshops are priced even less "and only children need tickets."
It's a great deal at one of the world's most lauded landmarks. Thanks, Bowl, for thinking of fans of all ages.
Follow NBCLA for the latest LA news, events and entertainment: iPhone/iPad App | Facebook; | Twitter; | Google+; | Instagram; | RSS; | Text Alerts | Email Alerts
Copyright FREEL - NBC Local Media