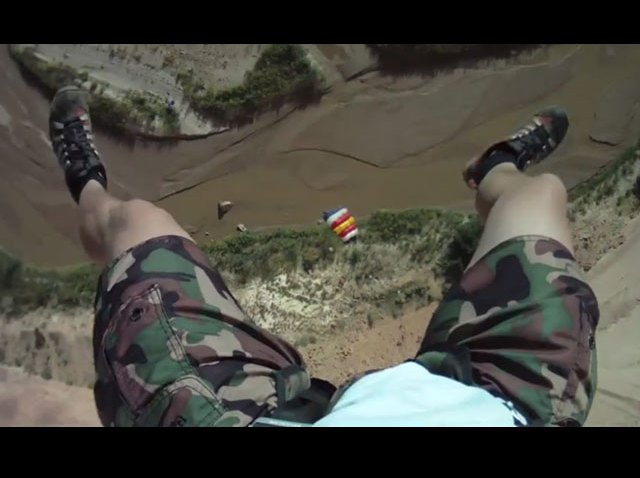 If you plan to jump off, ski down, bike over, or parachute off of something and want to capture it for friends (or the injury claim), VholdR's new ContourHD camera may be just the perfect gadget.
The palm sized wonder claims to be the world's smallest wearable HD video camera. It's light weight, durable case attaches to goggles, helmets, handle bars, vehicles, or just about anything else you think will make a good tripod to showcase your next performance on America's Funniest Home Videos.
The camera captures your stunts in glorious 1080p video using a small micro-SD card. It weighs only about 4.3 ounces, features one button recording, and even comes with laser beams to help you line up your shot. Seriously, laser beams! Retail price is around $299.
Check out some sample videos here.
The 135 degree field of view plus high quality audio promises to capture the full perspective of the action. A rechargeable batter records the action for up to 3 hours.
No doubt your doctor will find it useful when you have to explain why you're in the emergency room.