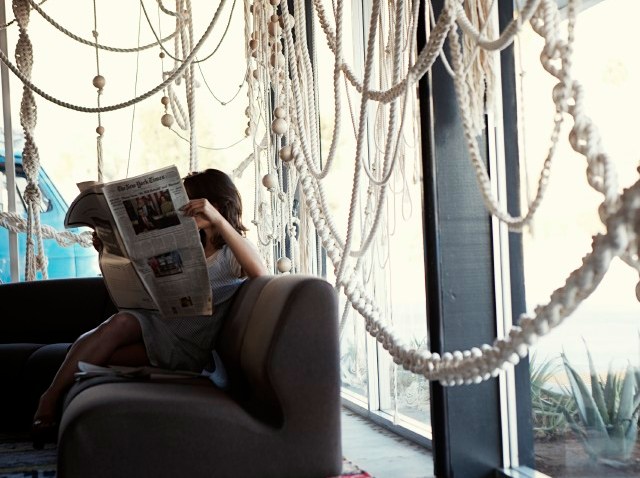 Your job: Decide to get out of town and fast. Our job: Help you find where you're headed. This week, NBCLA's Worth the Drive takes us to...
Ace Hotel: The four-hotel boutiquery's Palm Springs outlet is all about the natty unconventionalism, mid-century quirks and macrame. *Lots* of macrame.
Ace Places: New York; Palm Springs; Seattle; and Portland. The chain was founded a decade or so ago in the Northwest (Seattle, before a final hop-and-land in Portland) and today caters to bold types who are not afraid to pull out their mom's kaleidoscope-hued Halston wrap, even if it has a meensy mothhole or two. So there's a hole. Stop fussing. Just wear a brooch.
Rooms: Some have a patio, the better to gaze at the Milky Way over the lip of your club soda; all come with fragrant lathers and such from Rudy's Barbershop.
Price: There are stays for under $200 a night, including rooms for $109. Rates go up to $440.
Driving Time: Professor Google says an hour and 49 from downtown LA. You know how it can go, though. Enjoy the drive.
Before Check Out: We've got to talk about the heavily macrame'd lobby. Because macrame? Is marvelous. We'll also note the 1974-ness of it all, the pretty-poke-you cactus, the sepia-toned vibe, the heat. The hotel also is all about the poolside DJing, and a spa. There are horse rides off-property at the nearby Smoke Tree Stables, too. Giddy up.
Copyright FREEL - NBC Local Media