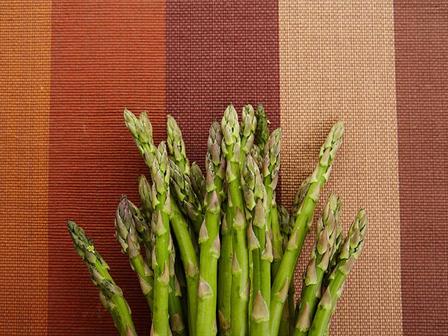 Your job: Decide to get out of town and fast. Our job: Help you find where you're headed. This week, NBCLA's Worth the Drive takes us to...
25th Annual Asparagus Festival: What's the term, when you've got two similar words, and there's some sort of memory game to remember their connection? Well, clearly we need a memory game to remember the term. But the fact that stalks rule a particular weekend in Stockton each and every spring is very easy to remember.
Stalk talk: We're fairly certain that the first planners of the Asparagus Festival didn't put the party in Stockton because the word "stalk" would look good on the posters. Rather, Stockton's situated in California's celebrated growing country. Makes sense. Like veges drenched in delicious hollandaise sauce make sense.
Dates: April 23-25, 2010
Foodie's delight: People who like asparagus could and will eat dozens of stalks in a sitting, with butter, without butter, any which way. These are the people we're talking to now. The festival has eating contests, cooking demos, recipes, sampling. And a carnival. And concerts: Blue Oyster Cult, Pete Escovedo, Sha Na Na, Loverboy. Loverboy!
Bragging on a Monday: When you tell you co-workers that you drove to Stockton for an asparagus-based bash over the weekend, will they be like, "this person is a deep well of mystery?" Will there be jealousy? Likely.
Famously odoriferous asparagus legend: Totally true. You know it is.
Copyright FREEL - NBC Local Media