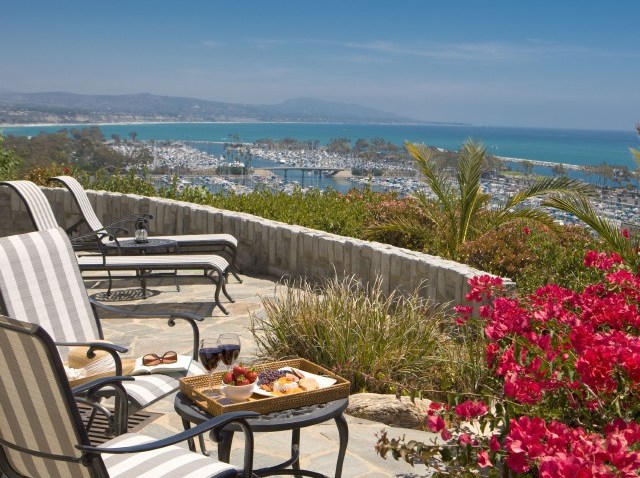 Your job: Decide to get out of town and fast. Our job: Help you find where you're headed. This week, NBCLA's Worth the Drive takes us to...
The Blue Lantern Inn: Think traditional seaside inn on a bluff in Dana Point. Doesn't the word "bluff" instantly put your mind in vacation mode? More so than "hillock" or "cul-de-sac," in our opinion.
The Lantern's look: Very marine-ish, foam-blue, with wee octagonal windows. Port o' call chic? Okay. That doesn't feel like too far of a stretch. Several rooms have a fog-warding-off fireplace. And no matter what room you're in, you get breakfast buffet with your stay. A dense fog makes us consume about twice as many bread-based foodstuffs as we typically do. We'll own up.
Price: Rooms currently start at $225; they'll be more with an ocean view. Which you'll likely want to possibly spy...
Whales: The Dana Point Festival of Whales 2010 is happening Saturday, March 6th and Sunday, March 7th and the following weekend as well (Saturday, March 13th and Sunday, March 14th). There will be a parade, a street faire, art shows, and various to-dos all focused on our large, blow-hole-y mammalian friends. Maybe you'll even see one of those studio apartment-sized beauties, swimming off in the far distance.
Are there rooms left? The Blue Lantern says yes. Meaning, get on it, if you're going to get on it.
Specials: The inn always has several going or coming up; the mid-week March 3rd/4th one -- $150 for a room with fireplace -- is notable. We'd bookmark this page and return to it often, like a whale returning to its happy whale home, like clockwork, every year.
Copyright FREEL - NBC Local Media