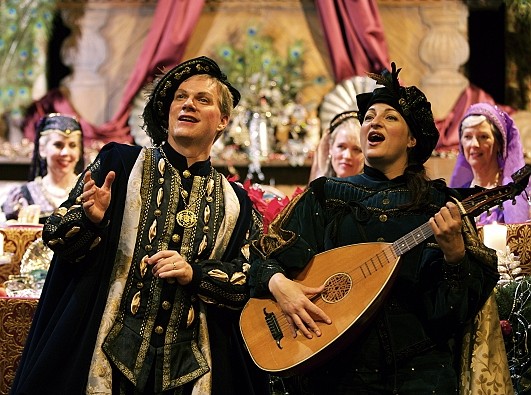 Your job: Decide to get out of town and fast. Our job: Help you find where you're headed. This week, NBCLA's Worth the Drive takes us to...
The Bracebridge Dinner: It's the merry, Renaissance-ish, Yuletide dinner that takes place every year at one of the world's grandest lodges. There are eight performances, with the last one happening on Christmas night.
Location: The Ahwahnee in Yosemite National Park
History: The Bracebridge started in 1927. Costumed actors tell stories of Ye Olde England (courtesy of Washington Irving), while guests feast on a sumptuous multi-course dinner that includes Roasted Angus Beef Tenderloin, Pan-Roasted Moulard Duck Breasts, pickled beets and fennel. And finally fruits with hard sauce.
Hard sauce: When you find a restaurant making hard sauce, you rejoice. It's an old-timey touch that deserves seasonal kudos.
The performance: Jesters, singers, the Lord of Misrule, merry revelers in velvet-y, pantaloon-ish costumes tell tales and spin yarns and raise voices in happy song.
Getting in: If you've lived in California for some time, you've likely heard of the Bracebridge. And you've likely heard that there's a lottery to get tickets. No longer. Now there are two-night packages for the booking via the Ahwahnee and other nearby hotels. Bracebridge tickets are separate, and they are save-up-for-'em special ($375 in 2008).
2009: The last dinner for this year is on Christmas night, so attending may be out if you don't already have tickets. But we're telling you now because the Bracebridge is such a merry Golden State staple, and now is the time to start thinking of 2010. Huzzah!
Copyright FREEL - NBC Local Media