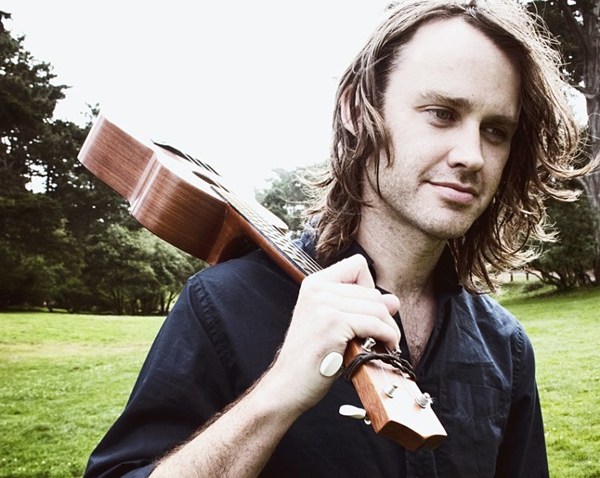 MUSINGS FROM THE HIGHWAY: It was envy we experienced, yes, but also happiness, when we read about singer Christopher Grant Ward setting out to visit over 65 California State Parks in a matter of a couple of weeks, with the goal of raising awareness about the parks.
We sent a few questions Mr. Ward's way, and he paused to give us his thoughts from the road...
On this trip, there was a beautiful sunset last night at Stone Lagoon in
Humboldt Lagoons State Park.
That was probably my favorite. I also really enjoyed the remote Mill Creek Trail in
Jedediah Smith Redwood State Park
, as well as the coastline at
Prairie Creek Redwoods State Park.
I think I am drawn to the remote places mostly. I'm a bit of an explorer at heart. Most CA State Parks have something really beautiful, peaceful or memorable to share. It sometimes takes more than a quick visit to find that too.
Park you are most looking forward to seeing?
Mono Lake
is fascinating to me, as is the
Salton Sea
. Both places are so alien, and again, remote. For me, I feel I'm somewhere very special when I visit places like this. It's funny though, most people either completely love those two parks or really don't care for them. Especially the
Salton Sea.
A lot of people feel like there's no value there. I mean there's no or swimming, not sure you can really fish there, not much to do. But then again, it has amazing bird populations, mostly because the salty, toxic water creates a natural sanctuary that people won't disturb. I like how that works out.
The one park all Californians should see at some point?
The North Coast (where I am right now) is really a different world. I've never had a bad time here. There are nine amazing State Parks all between Eureka and
Crescent City
. You could visit them all in a week, and never forget the experience. That's me.
#1 tip for a smooth parks-focused road trip?
Don't overplan your day. This isn't
Disneyland
and there isn't a strategy to "maximizing" your trip. In fact, that attitude will ruin your time. Roads are rougher than they look on maps, trails are often not clearly marked, things take time. But that's the point. Decompress and take a breath. 1 park per day could be more than enough, 2 max. Oh,
How can people best stay involved in the future of our state parks?
Simple. Visit the parks. Tell people about your trips. Post pictures. A big reason I'm out here is that I'm proud of the natural beauty of my state and want others to see what I've seen. The more people who are inspired by State Parks, the more these places are a state priority, the more difficult it is for detractors to see state parks advocacy as just another CA special interest. Oh, and please vote for Prop 21 on Nov 2.
Copyright FREEL - NBC Local Media