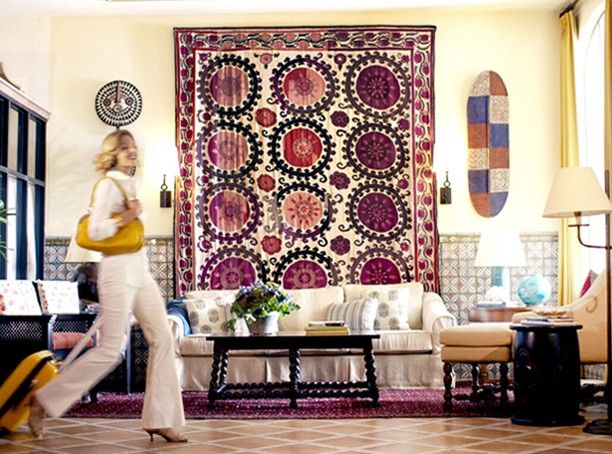 Your job: Decide to get out of town and fast. Our job: Help you find where you're headed. This week, NBCLA's Worth the Drive takes us to...
Canary Hotel: Here are a few words related to this stylish inn: Santa Barbara. Rooftop pool. Funky, not-too-staid, textiles-from-all-over vibe. Close to State Street. And, Santa Barbara. Oh, look at that, we put Santa Barbara twice. That's okay. We meant to.
Shutters on the Beach: A cousin to the Canary. As is Casa del Mar in Santa Monica. We said "stylish inn" before, yes? Now you know we mean business.
The former Hotel Andalucia: If you know this space, you know it is romantic and nook-filled and tile-laden and perfectly away-from-it-all-ish. And though it might feel miles from the city, the Canary, which debuted at the beginning of 2008, is smack dab in the middle of Santa Barbara. A nearby getaway. So smack dab you can eat on State and saunter back to your room in minutes.
Rooftop Perch: Because it is the Canary Hotel. The Perch. And, like a bird, you can sit up there and survey all.
Going on now: The Canary's doing it up with a fancy New Year's Eve feast. Also, donate a can of food, now through the end of the month, at the hotel, and snag an appetizer (happy hour, that is) at The Coast, the hotel's bar.
Price: From $225, but watch for specials
The Leading Small Hotels of the World: The Canary is a member. Do you ever need to go to a happy place for five minutes? Go to this site.
Copyright FREEL - NBC Local Media