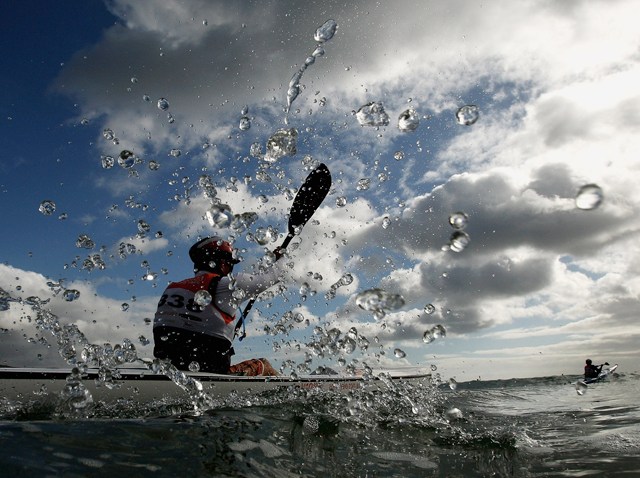 It's cheap and fun. You can't ask for more when you live in Southern California. For just $35, you can escape the hassle of the big city and paddle your way to peace and tranquility aboard a kayak.
Marina Del Rey is known for its big, multi-million-dollar yachts and beautiful harbor. But it is also home to one of the best deals in town: the UCLA Marina Aquatic Center, otherwise known as the MAC. It is home to the UCLA Crew and Sailing teams. But it is also a teaching facility, where you can learn to ocean kayak, sail, surf, row and windsurf.
No lesson is needed for the beginner's kayak. Single and double "sit-on-top" kayaks are rented hourly to the public for $25 and $30 respectively. Rates are cheaper if you are affiliated with UCLA. You can take your children aboard the double kayak as long as they weigh less than 50 pounds.
From the water, you are most likely to see sea lions at Fisherman's Village and a wide variety of bird life. In fact, the MAC offers birding kayak adventures for a fee. The Ballona Wetlands are nearby.
Everyone is required to wear a life jacket and must know how to swim. Employees of the MAC are keeping watch in case you get into trouble, and the kayaks float in case they tip completely over.
Another thing to know: kayaks can be used in the Marina and up to the breakwater, but they cannot be taken into the ocean.
You can also rent other types of seacraft at the MAC, like boats, windsurfers and sculls, but you must be certified or have taken a class at the Aquatic Center. Rates vary.