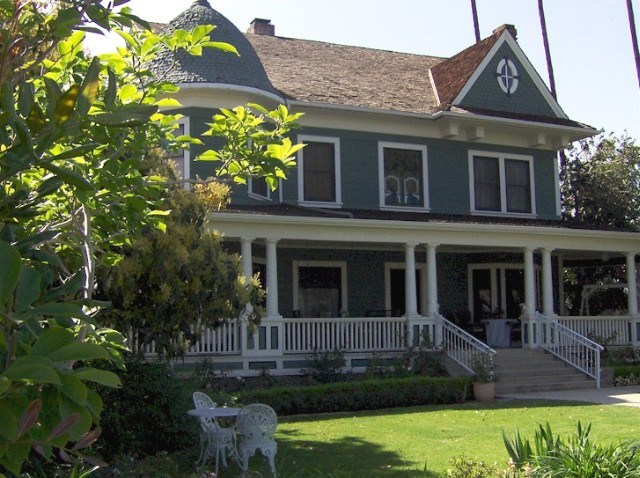 Your job: Decide to get out of town and fast. Our job: Help you find where you're headed. This week, NBCLA's Worth the Drive takes us to...
The Christmas House: It's a beautifully maintained Victorian inn with six rooms.
Location: Rancho Cucamunga
Is it always Christmas at the Christmas House? No, but the stained-glass touches -- all green and red -- lent the inn its Yuletide-y moniker.
Why we're sweet on it: Citrus barons and captains of industry built several large and gracious houses around Pomona, Cucamonga, and Redlands back in the early aughts of the 1900s. Several still stand, and stand well, recalling a day when oranges were everything (or practically) in this area.
Why we're also sweet on it: Rancho Cucamonga. Have you been to the Sycamore Inn, one of the oldest restaurants in Southern California? How about the Magic Lamp Inn, which is just down the street from the Sycamore? Two historic gems. The Sycamore in particular makes an excellent Perfect Martini (that's the name).
Christmas House rooms: Run from $95-$195. Are there some fireplace-ish or four-poster or quilt-pretty elements within? But of course. It's a big spot for weddings.
Overnights in Cucamonga: Do we, as a city, Los Angeles, too often overlook this nearby region as a potential place for a quick getaway? Thinking it too close? That a getaway means really getting away? We won't make assumptions. We know there are many Angelenos that regularly frequent those communities just to our east and adore them to bits. Count us among them.
Copyright FREEL - NBC Local Media