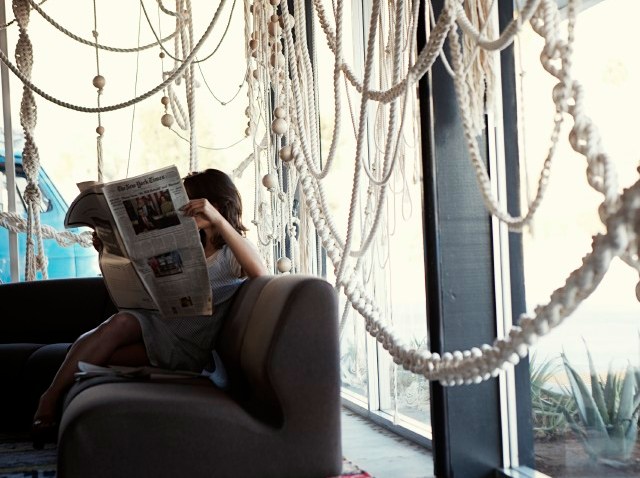 DIORAMAS IN THE DESERT: Crafters are descending upon the Ace Hotel in Palm Springs to create and smock and paint and glitter and do all the nifty things that crafters do. Including diorama-making, which had us sold from the get-go. The weekend, presented by Kimmel Kids and Splendid, is called Crafting Community. The dates are Friday, October 8 through Sunday, October 10.
AN ADDITIONAL THOUGHT: When we say "crafters are descending," we picture them rappelling down into the hotel on brightly hued knitted ropes. You too?
THE HAPS: There will be stuff-making of the most spectacular order. There will be s'mores to be eaten, and tacos to be eaten, and outfits to be-spangle however you want to be-spangle them. Picture a full-on crafty fair over a weekend at a sparkly, way-out hotel.
THE LOBBY: We had to go with this snapshot of the Ace Hotel lobby, and all of its delightful macrame-ness. If this doesn't inspire you... Well. That statement can't be finished. It will inspire you, most likely.
Copyright FREEL - NBC Local Media