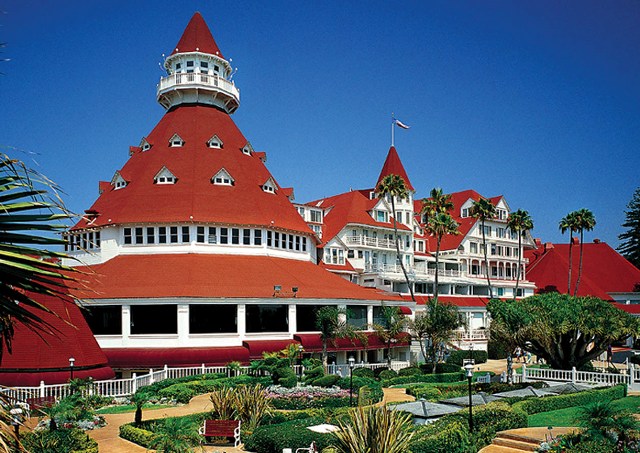 Your job: Decide to get out of town and fast. Our job: Help you find where you're headed. This week, NBCLA's Worth the Drive takes us to...
Easter at Hotel Del Coronado: It seems like it was just a few months ago that we were talking about the Christmas play at the Coronado Island landmark. Wait. It was just a few months ago. Oh time.
April 3-4: Easter weekend 2010. The little pastel-hued plastic eggs lining the grocery store shelves tell us it is coming. Which means if we're going to reserve a spot for brunching, we best get on it.
The Hotel Del: Of course they do a sumptuous Easter brunch, with champagne, in the famous Crown Room (our very favorite Crown Room fact: L. Frank Baum, author of "The Wizard of Oz," designed the lighting). There will also be an egg hunt on the Windsor Lawn on Sunday April 4, plus various Easter crafting, and a giant, friendly bunny wandering the grounds.
Egg hunt on the hotel's Windsor Lawn: The mere idea almost makes one want to carry a parasol and wear frilly bloomers.
Brunch: It's $76.50 for adults, $32 for kids ages 6-12; everyone younger dines gratis.
Egg hunt: It's open to guests of the hotel, brunchers, and few others with various memberships/reservations. In other words, you'll want to make some kind of food or hotel booking to participate.
The Windsor Lawn: We're stuck on it. Because we forgot to mention the word "oceanfront" is involved. We've never looked for eggs next to a sweeping seaside panorama. Few have, we imagine. We only hope any gulls flying overhead don't give away the various hiding places of the Easter eggs.
Family stay packages: The hotel has several; learn more.
Copyright FREEL - NBC Local Media