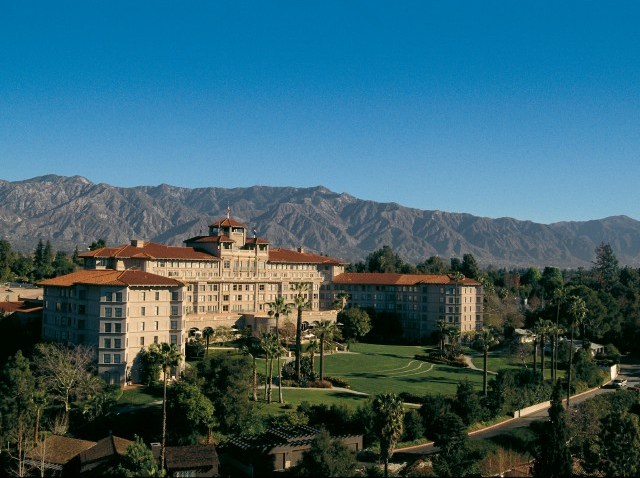 Your job: Decide to get out of town and fast. Our job: Help you find where you're headed. This week, NBCLA's Worth the Drive takes us to...
The Langham Huntington Hotel: It is over a century old. It extends over some of the most marvelously manicured grounds in all of Southern California. It has that famous mountain backdrop. And that very famous brunch, especially come spring's most brunch-y holidays.
Is it really a drive? Not really, not in the get-in-the-car-and-spend-a-few-hours-there way. It is in Pasadena, cheek-by-regal-jowl with San Marino, but we always feel like we've driven a long way to someplace new, even if it only took us 20 minutes. Because. No traffic, no honking, peace and luxury. A whole different country. If you want to stay over, and make it a real break, there are packages aplenty.
Easter: Like other grand hotels, the Langham goes all out, both on the brunch end and in serving up a basket brimming with other to-dos. For the meal part, think waffle stations, sushi, bubbly, all kinds of fruits, duck and lamb and prime rib. Terrace seating is $90 per person, ballroom is $85. Guests ages 12 and under dine for $35.
Egg hunt: Young holidayers get a basket from the Langham. There will then be looking, squealing, and showing of found eggs to happily be-sushi'd, be-waffled parents.
Bunnies: Real rabbits a bit more wee than the day's main bunny will make an appearance at an on-site petting zoo. Plus goats and chickens, which maybe aren't as identified with Easter, but certainly deserve their shot at the big time.
Fancy holiday time: If you'd like one celebration where the family isn't in jeans and flip-flops -- if you've dreamed of doing it up with the pink pinafores and the family snapshots and the background flowers and the deluxe touches -- the Langham is your April 4 getaway. Save us a jelly bean.
Copyright FREEL - NBC Local Media