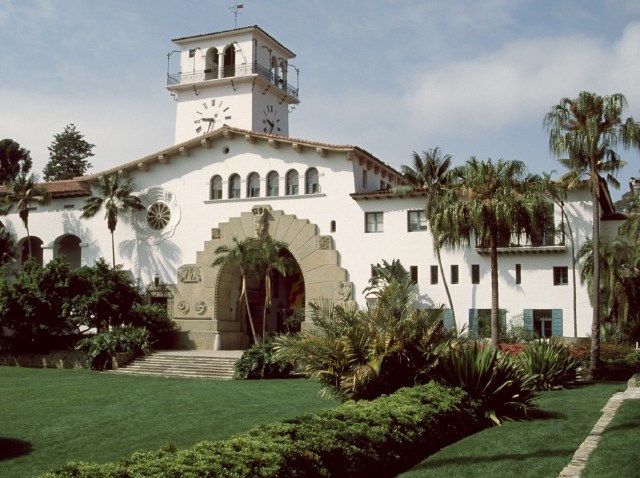 Your job: Decide to get out of town and fast. Our job: Help you find where you're headed. This week, NBCLA's Worth the Drive takes us to...
The "It's Complicated" Hotel Package Deal: Seriously, Santa Barbara. Seriously. You are on it. A film comes out -- say like "Sideways" -- and suddenly a person can't walk past an ice cream shop in the 805 without spying stacks of free maps and guidebooks connecting the movie with local sites.
Seriously: We're not joking. This is a town that knows how to seize its cinematic moment.
This moment... Belongs to "It's Complicated," the recently released Santa Barbara-set flick starring Meryl Streep, Alec Baldwin, and Steve Martin. We know, NYC, you have a cameo, but the movie lingers, for several shots, on the American Riviera's famous red-tile roofs and beachy environs.
Landmarks in the movie: Well, the Santa Barbara courthouse is in there. And El Paseo. With that in mind, the city's Conference & Visitor's Bureau has a hotel package deal going. Bath Street Inn and Fess Parker's Doubletree Resort are two of the participating inns. Eye all the add-ons and fun bits.
Drive: An easy-breezy two hours, with a stop at Camarillo for some sundress-big-Meryl-Streep-hat-type shopping.
Dear producers everywhere: Obviously Santa Barbara is a fine place to set your film, because they'll take the ball and run, possibly for years to come. And dear places everywhere else. Some of you hook into the movie-connection thing very well. But if you don't, look to the lessons of the SB.
Copyright FREEL - NBC Local Media