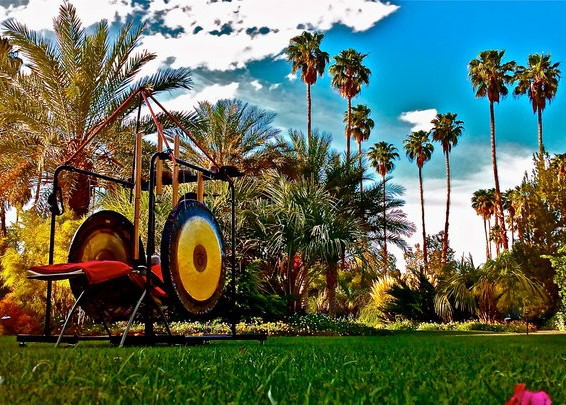 Your job: Decide to get out of town and fast. Our job: Help you find where you're headed. This week, NBCLA's Worth the Drive takes us to...
The Joshua Tree Music Festival: It's a weekend in May where good vibes and good tunes and laid-back-ness prevails. That weekend in 2010 is May 14-16.
The bands: Stanton Warriors are DJing late Saturday night; the Mexican Institute of Sound mixes traditional ballads into electro beats on Friday; and Delhi 2 Dublin takes on sound travels come Sunday. There are several other eclectic acts to boot. Trance, funk, and "hard ass soul" courtesy of Seattle's own Staxx Brothers.
Two stages: Music starts at Friday at 6, and goes all-day-ish on Saturday and Sunday.
Plus: Free water (gotta show with your own cup/bottle, but not paper). The gong bath. Art installations. Olympics-type competitions. And "more shade," always welcome in the desert in May.
Three-day pass: $120; one-day passes are available. Buy online through 5 p.m. on Wednesday, May 12. Or call 877-327-6265 to reserve with credit card.
Desert weekend: 84 degrees and sunny on Saturday. Stars and vistas and sky. We'd do the gong bath for sure.
Copyright FREEL - NBC Local Media