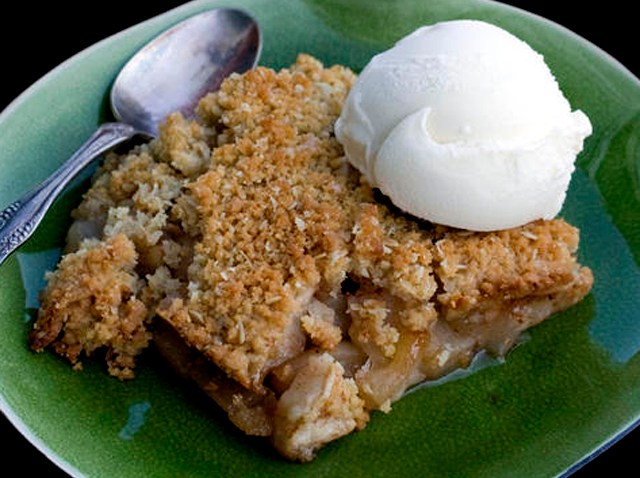 Your job: Decide to get out of town and fast. Our job: Help you find where you're headed. This week, NBCLA's Worth the Drive takes us to...
Julian: Creaky sidewalks. Gabled inns. And not all that far from San Diego. We're talking about the town of Julian, a perennial tourist favorite that's all about its gold-rush-y past and a particular rosy-red fruit.
Well, not *all* about... Hiking, wine tasting, shopping, and looking-around-ing are worthy of Julian jaunts. And star watchers should take note of the overnightery devoted to the cosmos.
Pie: There's so much excellent pie in Julian -- which just happened to be founded in great apple-growing country -- that it is hard not to eat several slices during your visit. Mom's is a favorite. But there are several delectable choices along Main Street.
Pie Lovers: There are many descending upon Julian this time of year. MANY. But you know what? Don't care. We like seeing city-weary San Diegans and Angelenos and everywhere-else-ians showing in droves to enjoy a bit of small-town charm and pastry-wrapped fruit. And we appreciate that we are part of the drove. Isn't it funny, how when people talk about how busy something is, they rarely think they're part of the busyness? Oh, we're part of it all right.
Pie on the Street: It was crowded when we last saw Julian, so crowded we plunked down on a curb to eat our first slice of pie. With milk. And a wedge of cheddar cheese. And it was perfect.
Autumn Weekends: Are bust-l-ing. Three syllables, bustling. But you guessed that.
Should I spend the night? We've done Julian in a day -- left LA after breakfast, got back around 10ish PM -- and a weekend. The weekend visit was easier, no surprise. More time to explore, too (the cemetery on the hill is an especially beautiful spot). The drive will take three-and-a-half-hours-ish, maybe four, depending on your point of departure from Los Angeles.
And because we have the urge to type "pie" a few more times: Pie. Pie. Pie. Pie. Pie.
Copyright FREEL - NBC Local Media