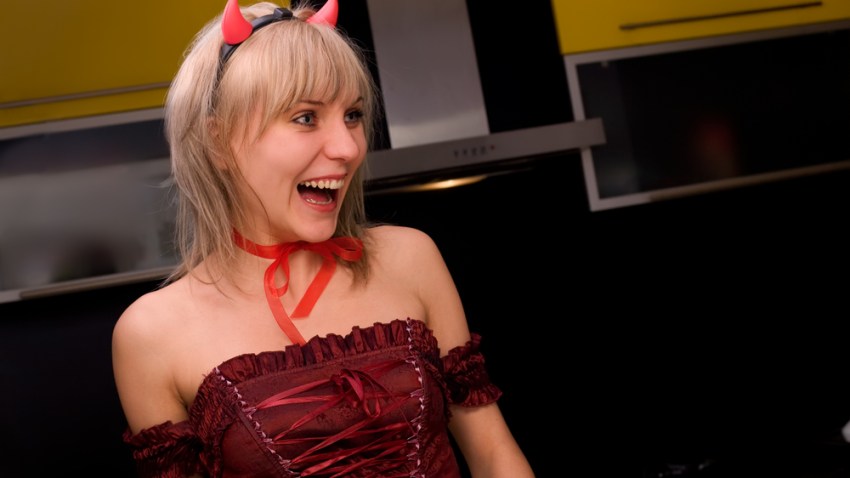 HOTEL HOLIDAY: Halloween parties will be ghouling it up in all sorts of venues across Southern California over the last weekend of October 2010, including a few hotels here and there. We like. Shimmy in your glitter downstairs, get a room and sleep it off upstairs (after you take off every last bit of glitter, of course; be nice to the hotel and its towels).
HOLLYWOOD ROOSEVELT: It's already said to be haunted; now the Boulevard doyenne is welcoming a bevy of DJs on Saturday, Oct. 30, and spreading the party out through several ballroom-y locales. VIP tickets are available.
MONDRIAN: We like the use of the word "required" with Halloween, and Skybar is pulling out. Costumes are most definitely required for this Arabian Nights party, which gets going at 8 p.m. on Sunday, Oct. 31.
CROWNE PLAZA: The Redondo Beach stay is also going with a cavalcade of DJs, plus burlesque. There will be various prizes for costumes, not just Best, so check out the roster. Saturday, Oct. 30
BEVERLY HILTON: Are you ready to enter a "Haunted Hotel"? Probably, since you're reading this. Costumes and dance music and one of our city's landmarkiest inns. Read more.
W HOTEL: "Fear and Fantasy" reign at the Whiskey Blue on Friday, Oct. 29. Again, "costumes encouraged," but who goes to a fancy dance-dance Halloween bash in khakis and a button-down? Unless you're being Brad from "Rocky Horror."
TWO MORE: We mentioned the cocktail-y and wine-filled gatherings at the Culver and Hotel del Coronado down south; two fine and slightly goose-bump-ily hotels, so we'll give one last spooky shout-out.
Copyright FREEL - NBC Local Media