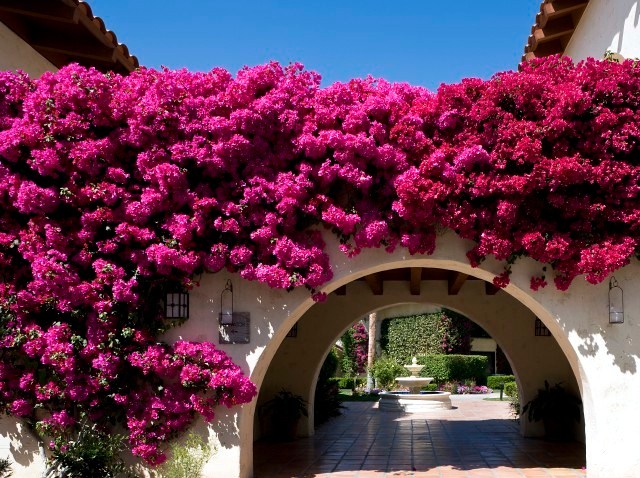 Your job: Decide to get out of town and fast. Our job: Help you find where you're headed. This week, NBCLA's Worth the Drive takes us to...
Miramonte Resort and Spa: The grab-a-pool-chair-and-relax destination takes up a goodly part of Indian Wells, offering a host of get-outside activites, from swimming to golfing to tennising to dining.
Village vibe: The Miramonte is all tucked-away passages and tile-y, earth-toned buildings, lending it a Mediterranean-close air. Also adding to that air: the olive groves and copious amounts of bougainvillea bloomage. If that doesn't summon the seaside for you, the villas names -- Perugia, Milano, Capri, Lombardy, Naples -- just might.
Specials: The resort is doing a $119 special, on Sunday through Thursday through January 12th; there's also a New Year's Eve deal for $179. There will be blackout dates, and a resort fee, note. Also note that you'll need to call by Wednesday, November 18th to secure the special rate.
The holidays in the Palm Springs area: A lot of the midcentury homes really go all out on the Christmas lights, although the Irwin family's famous extravaganza will not be blinking on this year. Still, it is a great season to be in the desert.
Destination Earth: Destination Resorts, the company behind Miramonte, has several programs going to make their properties more eco-friendly. We're especially intrigued by the Stowe Mountain Lodge in Vermont. That's, what. Only a couple hours drive from LA? Wishing.
Copyright FREEL - NBC Local Media