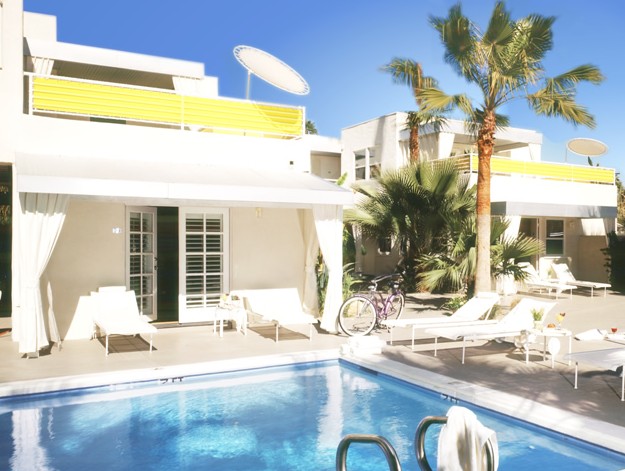 Your job: Decide to get out of town and fast. Our job: Help you find where you're headed. This week, NBCLA's Worth the Drive takes us to...
Movie Colony Hotel: Call it a combination of several factors, why the Movie Colony is on our mind at the moment. One, the Palm Springs International Film Festival just wrapped. Two, we're officially and truly in the thick of movie season.
And three: Reason three? All. This. Rain. We, like many, like the damp. But at approximately 4:47PM yesterday, we threw in the damp towel.
Heat: We want it. And like all Angelenos, we look due east. Let others around the country look west. We just have to be different here.
Movie Colony Hotel: The Moderne'd-out inn is quite famous; "movie" in its name'll tell anyone that, and the roster of stars who've been guests will confirm that theory (Jim Morrison is quoted on the site's main page). It's in Palm Springs, not far from that people-watching stretch of North Palm Canyon Drive. And the pool. It's less a rectangle of water, and more a shimmery idea of water devised by somebody drawing up a final draft of the California dream.
Movie Colony price: We like the Classic Special, which starts at $99. Other rates run from $143-$329.
Springs' showers: Yes, Palm Springs has also gotten its share of rain this week, too. But the city'll dry out and soon be its lovely, near-70-degrees winter self, lounging under some cabana, sipping a giant, frosty Arnold Palmer through a bright yellow city-sized straw.
Copyright FREEL - NBC Local Media