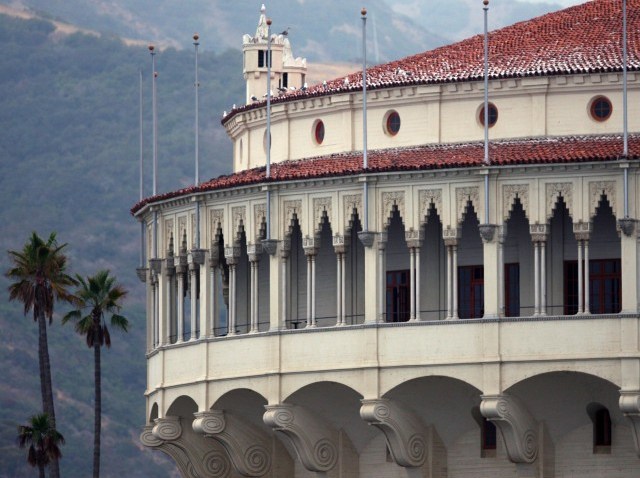 Your job: Decide to get out of town and fast. Our job: Help you find where you're headed. This week, NBCLA's Worth the Drive takes us to...
New Year's Eve on Catalina Island: It all goes down in the Casino Ballroom, complete with buffet, big band tunes, little sparkly paper hats and blowy things, a bottle of wine, a split of bubbly, and a balloon drop at the big "everyone all together now" moment.
Is it fancy-fancy? Yes, a bit, if you're talking gussying up and putting on the glamour. Also, tickets. The price is a bit fancy-fancy -- $175 -- but it is a very special place, that Casino Ballroom. Makes you feel like it is New Year's Eve circa 1937 when you're out on the floor.
Which is why we're telling you now: So you can ask for those tickets from a special someone. Get 'em in your stocking, perhaps. Or even purchase them yourself.
What we enjoyed: It's been a couple of years since we hoofed it in that ballroom, but here's what has stayed: the balloon drop, of course. The bathrooms -- we just like them is all. The tiny tables clustered on various levels that make you feel as if you're in a Cary Grant/Katherine Hepburn movie. The night ride over to the island across the dark waves.
The boat ride, hotel stay, transportation: Not included in the ticket, but, as we said, dinner, a bottle of wine, music all are, as are other goodies.
And our favorite part: Standing on the much-photographed balcony of the Casino, gazing at the lights of Avalon, with a cocktail in hand. Because you have to gaze, rather than look, when you're sipping gin. It's the rule.
Worth the drive? As we've said before, worth the drive *and* worth the float.
Copyright FREEL - NBC Local Media