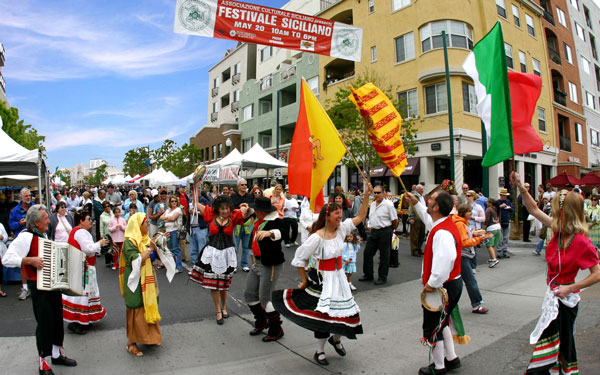 Your job: Decide to get out of town and fast. Our job: Help you find where you're headed. This week, NBCLA's Worth the Drive takes us to...
The Sicilian Festival: It's been happening in San Diego's Little Italy every year since 1993.
Date: Sunday, May 23
To-dos: There's a lot planned over the eight hours of the festival. The Puma World Cup Soccer Fan Zone. Opera performances. Pasta-based competitions. A marriage ceremony. So much eating, and eating choices (the sponsor of the festa is Tarantino's Sausage Company, so plan on sausage-y goodness). Plus grape stomps. And accordion playing.
Not just accordion playing: Accordion playing by Dick Contino, the "World's Greatest Accordion Player." The man was on "Ed Sullivan" dozens of times. We want to hear "Lady of Spain" while eating soprasata and bruscetta. A perfect moment.
And, the admission price: Free
Taking the train: The festival provides helpful information on Amtraking it to the party. Santa Fe Station is the stop. Read more here.
Copyright FREEL - NBC Local Media