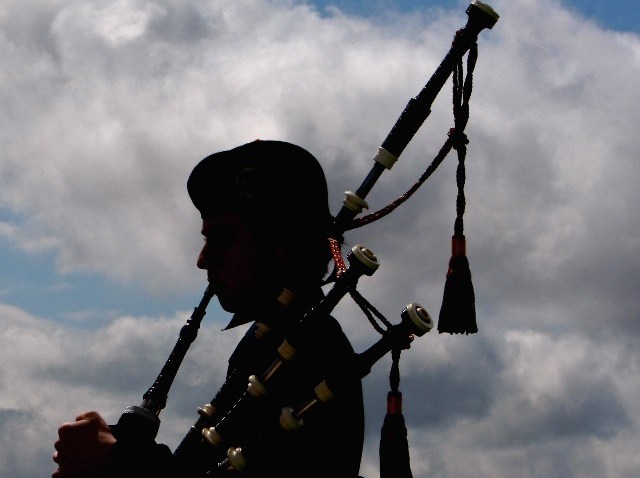 SEASIDE MEETS SEASIDE: If you've ever spent at Ventura's Seaside Park doing, well, anything, you know the pleasures of soft sunlight and soft breezes and the occasional train chugging by, for atmosphere. So we're sitting here trying to picture a traditional Highlands-type festival, complete with bagpipes and fiddling and tossing of cabers, in that setting, and all we can say is it is exceedingly easy. The two go together, well. Like darts and boards, or fiddles and strings.
OCT. 8-10, 2010: The dates for the Seaside Highland Games. There are several happenings all weekend, but of course we're crazy for anything caber, and the Children's Glen sounds perfectly sweet, too. Dancing -- there will be dancing, of course -- and reenactments. And kilts, in every direction. A great Saturday, the enjoying of beautiful kilts and soft sea breezes. We weren't suggesting anything randy there. It just came out that way.
WE CAN'T BETTER THIS OPENING: And we wouldn't want to try. The Seaside Highland Games says, at top, that "This is where you'll see large men throwing things." Clarity at its finest.
Copyright FREEL - NBC Local Media