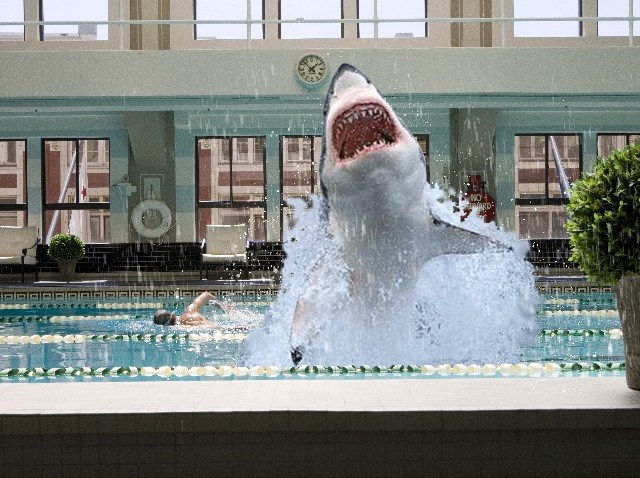 "MOVE TO A MOVIE": The Los Angeles Athletic Club is a posh hotel, yes, but "athletic" is featured front-and-center in its name. Meaning if you're staying there, you'll want to be breaking the occasional sweat. And breaking the occasional sweat at the LAAC just got highly cinematic, thanks to the launch of "Move to a Movie" on Oct. 21. The short of it: You'll exercise, or be in a potential working-out situation, while watching a flick. And, of course, the workout you'll be doing has to do with what's going on on the big screen.
BRILLIANT: People who adore the Stairmaster and the cineplex in equal measure, your perfect night has finally arrived.
DEMI TO DODGEBALL: Check out the pairings: "Jaws" will be screened to the bathing-suitted set bobbing about in the LAAC pool (a heady drink called "Chum" is on the menu, by the way). You'll twirl around a la Demi Moore when "Striptease" gets screened. And will a few dodgeballs get tossed around during the "Dodgeball" night? Yes.
Dates will vary, so you'll want to check out all the films/times/to-dos.
Copyright FREEL - NBC Local Media