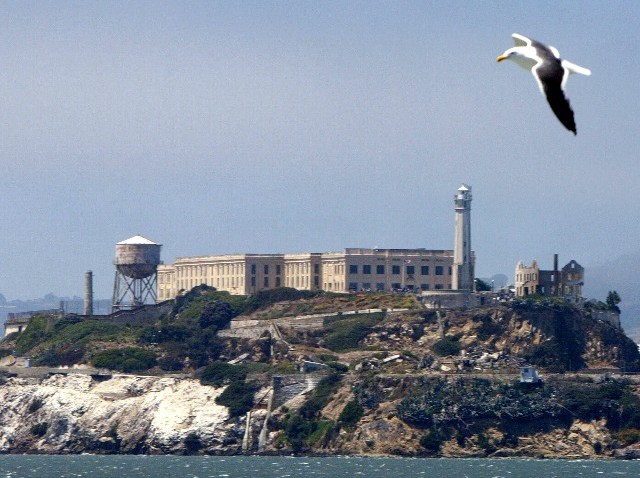 SHAKESPEAREAN SETTING: Sometimes, when two famous things come together, one thinks "why?" And then there are those times when a famous story and a famous location unite, briefly, and one thinks, "wow." The We Players production of "Hamlet" just debuted in San Francisco over the weekend, and will be running through Sunday, Nov. 21. And the headline, of course, isn't that the much-analyzed-and-pored-over drama is being performed in San Francisco -- that's happened before, once or twice -- but where in San Francisco.
ALCATRAZ: It's the nearly mythic island in the middle of San Francisco Bay that truly, in the annals of needing no introduction, needs no introduction. A prison operated on the island for many years; today, tourists boat over, again and again, to see it. And if you're thinking of "Hamlet," and the moods and questions and issues it evokes, and you're thinking of Alcatraz, whether you've been or merely know it from story, you can see how the two can fit. Also intriguing: The play will unfold over several points around the island.
THANK YOU, WE PLAYERS: The company says that "no one will be turned away for lack of funds." Generous. Shakespearean in its bigness, in fact. But there are donation suggestions, and you'll need to make reservations. Also, thank you, National Park Service, for letting the island be incorporated in an interesting and, we imagine, moving event.
Copyright FREEL - NBC Local Media