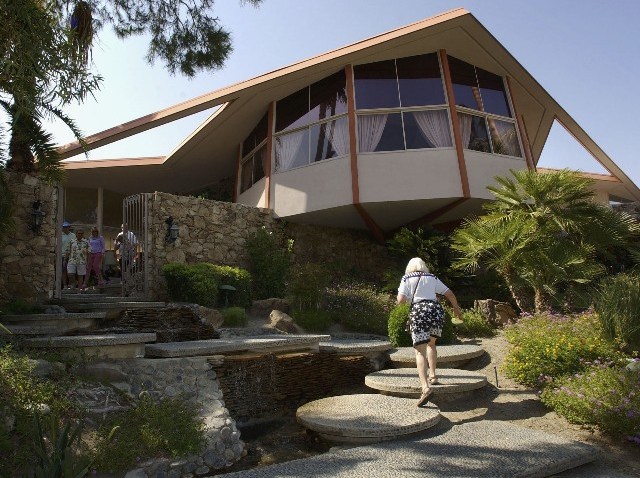 Your job: Decide to get out of town and fast. Our job: Help you find where you're headed. This week, NBCLA's Worth the Drive takes us to...
The Elvis Honeymoon Hideaway: It's in Palm Springs. And in a city dotted with mid-century fantasies, it stands out as one of the most fantastic of all. You want swooping rock walls? They've got your swooping rock walls.
The King in love: This is indeed the spot where Elvis and his new bride Priscilla honeymooned back in 1967. Today, you can rent the house, or attend one of the landmark's special events.
One very special event: Tribute Day, which is on Sunday, Aug. 15. There will be a concert that afternoon, and house tours all weekend. Marlon is your white-jumpsuited-pompadour'd singer for the day. If you'd like to drape your lei on the crooner after the show, you should. You're arriving wearing a lei, right? We hope.
Combo ticket: Do both for $40 (if you want to do just one or the other, you can).
Tours throughout the year: If you can't make it in mid-August, you can call for tours pretty much any time. We'd probably wear a lei on the tour, too. Elvis always went big. You can, too.
Copyright FREEL - NBC Local Media