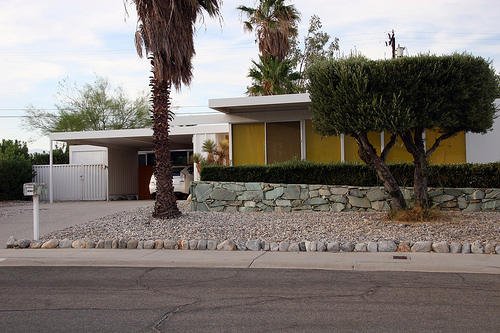 If, to you, the perfect house has a flat roof, walls of glass and was built in the middle part of the last century, you might want to high-tail it to Palm Springs this weekend.
The Palm Springs Preservation Foundation is celebrating Palm Springs' modernist roots by paying tribute to famed local architect Donald Wexler. Wexler will turn 84 on Saturday.
And you, architecture-lover, are invited.
On the celebration docket: A Friday night film screening of "Journeyman Architect: The Life and Work of Donal Wexler"; a Saturday champagne brunch at the Wexler-designed Indian Canyons Golf Resort; a tour of Wexler's own Palm Springs home, and more.
Events cost from $10 to $125, and benefit the Preservation Foundation. Schedule and ticket information can be found here.