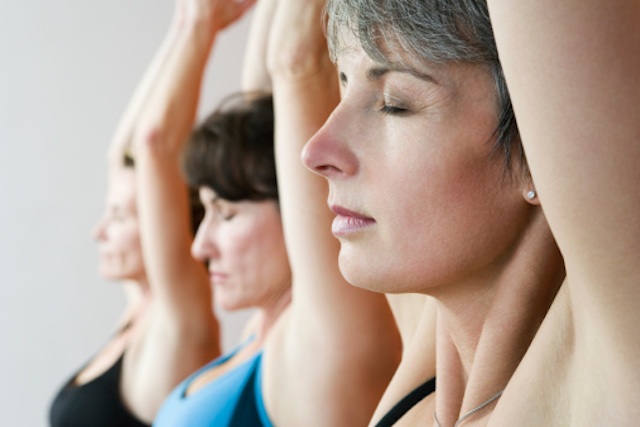 No doubt about it. If you want to immediately telegraph in a movie that character is from LA, there are certain things you have them do. A wheat grass shot, for example. Or you have them sitting on a freeway while they toggle between two important phone calls.
Or you set them in a beautiful, ocean-close canyon and have them do yoga. And honestly? We love that a peace-seeking person is a Los Angeles trope that is often trotted out in films. Keep trotting it out, we say. It's a great rep to have, as most reps go.
And you can be that peace-seeking person on Saturday, Oct. 22. That's the date for the first-ever Yoga Day LA, which is being billed as "LA's largest outdoor yoga event." Translation? Many people, well over a thousand, will be gathering in Topanga to participate in seven classes (or, if not all seven, a few, anyway).
We like the mid-afternoon Sunscreen Yoga. But there are several classes to choose from.
And beyond liking that meditating and calming yoga is part of LA's pop culture reputation, we like that Yoga Day LA can actually give many people a way to chill out. Rather than taking to your chosen social network to complain how stressed you are, why not go sit in the sun for a few hours and quiet your mind? Your friends who would have read that less-than-positive update will thank you.
You can get two classes for forty bucks. Here's the info on registration. The organizers say some 1,500 people are expected, so get the info you need in advance.
Now we're off to do that wheat grass shot and sit in our car on the freeway. At least we have Yoga Day LA to look forward to.
Follow NBCLA for the latest LA news, events and entertainment: Twitter: @NBCLA // Facebook: NBCLA
Copyright FREEL - NBC Local Media