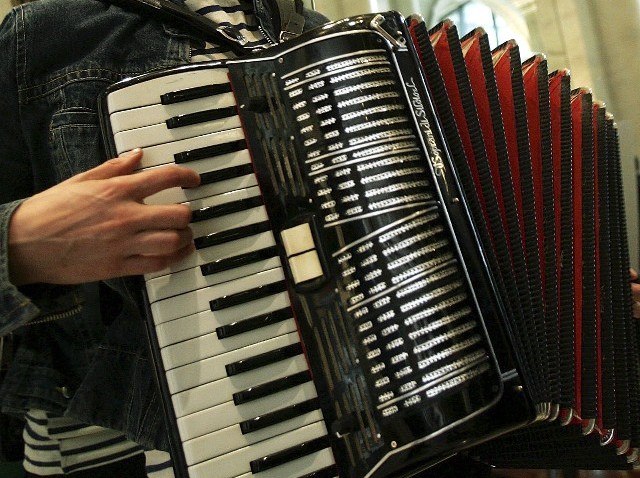 So, how'd making the annual Cotati Accordion Festival a few months back go?
Right. You, like us, were probably keen on getting up to NorCal for one of the granddaddies on the accordion extravaganza circuit. And you, like us, may have been kept down here in SoCal, courtesy of work and non-accordion-based life obligations.
But, there are bellows wheezing in the near distance: The Big Squeeze, Orange County's big accordional -- like a bacchanal, but with more accordioning, less bacchanaling -- is just ahead on Sunday, Oct. 10 at the Orange County Market Place in Costa Mesa.
There will be local masters of the bellows-and-keys arts, like Lisa Haley and the Zydekats. There will be lessons. There will be an accordion jam, AND a toy accordion jam. And the performers taking the main stage will run the gamut, the gamut here being café-style melodies to "acid jazz standards" (that would be Mile 24).
Somewhere, in not-too-far-off Huntington Beach, at the Oktoberfest at Old World Village, there will be oompahing. But in Costa Mesa? Accordions will be raising the proverbial roof.
Copyright FREEL - NBC Local Media