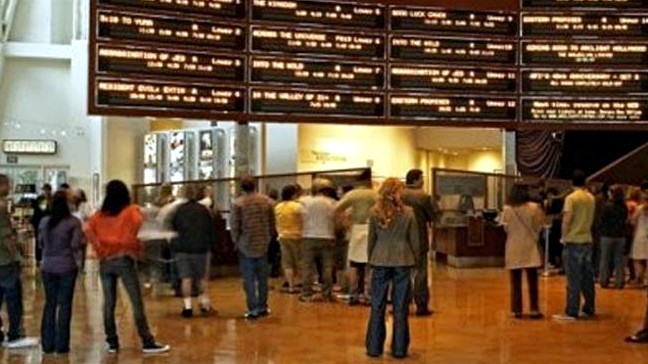 When we heard that ArcLight Cinemas was staging its first Documentary Festival, we did "what now?" Because, after all, the film-forward mini-chain is home to a whole mess o' annual happenings of the festival-ish sort. Surely they're throwing a documentary festival three times a year there, right?
Well, no. But they're starting, and hoo, they are starting in a big way. How big? They're asking you, the film lover, to choose what documentaries will be screened at the November festival. Nope, the good ArcLightians aren't asking you to wrack your noggin while trying to remember your favorite docs ("there was that one with the clown" won't cut it). They're asking you to go vote here.
Starting on Monday, Oct. 17 at noon, people can vote on trailers that have been submitted for consideration. The ten trailers that nab the most votes will be shown at ArcLight Hollywood from Monday, Nov. 7 through Friday, Nov. 11. A winning doc'll be announced on Nov. 12 at some fancy party.
But we all win, right? When documentaries are good and the crowd can choose what intrigues the most.
Take a look now. We're already itching to preview "Absinthe" and "Barbershop Punk" and "Hollywood to Dollywood." Plus, you'll be helping a documentary filmmaker out with your vote, figure. And that's really one calling we can all support, what with the time and money and tears that can go into a single film.
Thank you, people who make documentaries. We notice. We all notice. See you at the ArcLight.
Copyright FREEL - NBC Local Media