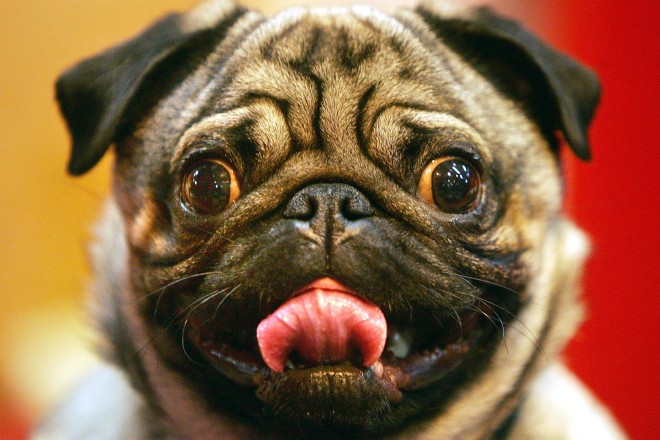 Us: We'd like some nice shiraz after this long, hard day. (pouring sound)
Dog: You're crazy, human. Have you never sampled the joys of a meaty kibble? (laps at water bowl)
Us: We haven't, but perhaps you would join us at this wine event where people are encouraged to bring their pooches. Then people can sip their chards and flirt and their hounds can snack and romp with other pups.
Dog: Deal. Now where's that leftover turkey you promised? (vigorous scratching)
That was the general upshot of a recent conversation we had with our pug. We'd just heard about this wagger-friendly to-do at Wine Crush in Long Beach and we immediately thought, brilliant. People like to drink wine; they love their dogs; and, on occasion, they like to socialize with other cab-sippers who are also crazy for canines. Why not gather all of that good stuff into one, glass-clinking, bottom-sniffing (dogs, not humans), celebratory evening? And that wine specials are extended to people attending with their four-footed friends is all the more excellent.
Don't dress up your pooch in her Halloween tutu. You barely need to eye shadow-up. The whole thing is casual, easy-breezy and meant to be a laid-back affair. Oh, but don't forget the little poop bags, because that could be awkward, especially after you've had a glass or two. Wednesday, November 19. 4:30-7:30PM. Wine Crush Wine Bar, 3131 E. Broadway, Long Beach.
Copyright FREEL - NBC Local Media