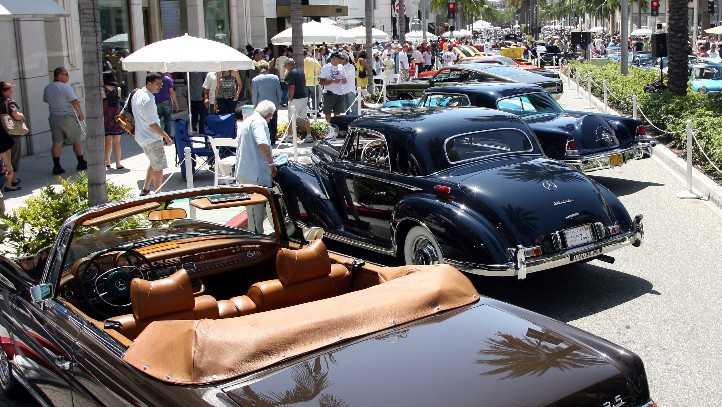 The Rodeo Drive Concours D'Elegance has what is just about the A-List-iest, blue-chip-ian name in all the land. So the fact that the annual event is completely free to attend can come as a surprise to many. But many shake off that surprise and immediately make plans to attend the annual Beverly Hills event, and they often make plans to go with their dads.
Why, exactly? Well, because going places with Dad is cool, right? Right. But the Concours is a Father's Day tradition around the 90210, so you can guess its 2011 date. It's happening on Sunday, June 19, from 10 a.m. to 4 p.m. The place isn't hard to guess, either, given that it is the Rodeo Drive Concours D'Elegance. We do love a clear and concise name in an often chaotic world.
The theme this year is "The Art of Italian Motoring," and visitors can expect to see about 125 cars on display. Fiat fans will certainly be out in force, given the fact that 14 Cinquecentos in as many hues will be on show.
Automobiles will be vintage, for the most part, although a 2012 Fiat 500 will make a cameo.
The Concours theme is also a tie-in with Italian Week in Beverly Hills. "La Dolce Vita -- Italy Comes to Beverly Hills" kicks off on Saturday, June 18. Look for dining deals and more around the city.
Copyright FREEL - NBC Local Media