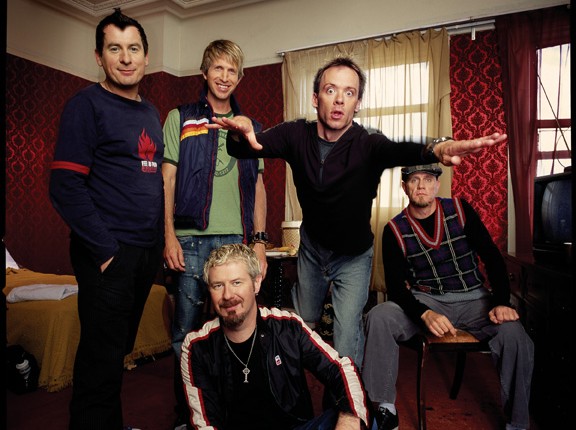 We're not sure we could even passively watch two concerts in two cities over the same night, much less play them both.
But then, we're not in the Young Dubliners. We're not a master of high-energy, fiddle-fierce Celtic rock. And they are. So we gladly bow before them and move out of their busy way, as the band jumps from a San Diego gig to its annual show on the Sunset Strip.
All on the night of Wednesday, March 17, mind you. One evening. Two cities. Two shows. Same high energy. Same raucous kilt-wearing party rock.
The first gig is at the ShamRock in San Diego's Gaslamp. They're scheduled to go on at 7 p.m. St. Patrick's night. The second is at the House of Blues on the Sunset Strip at 10:30 p.m., also St. Patrick's night.
Call us gobsmacked.
When we saw the Young Dubs' tour page, we at first thought this was a mistake. But a quick phone call to the Dubs' people told us that this is indeed the plan, and a plane is involved.
Good thing, too. We'd worry about them sitting on the 5, while Sunset Strip fans waited.
The only question is, they're going to be rocking both. Will you be rocking at both, too?
Copyright FREEL - NBC Local Media