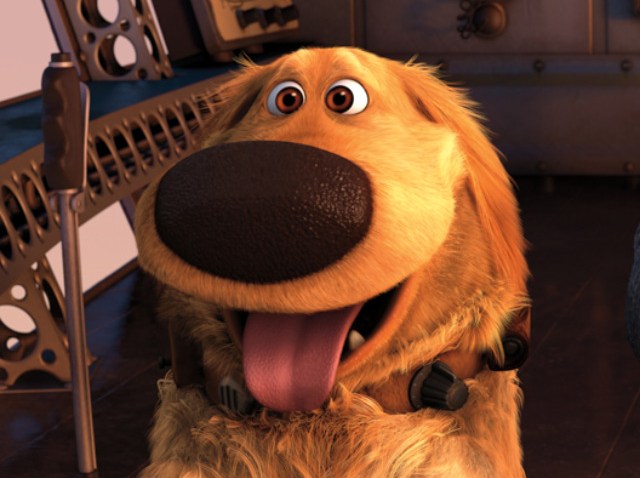 Hands -- or paws? -- down, the movie line we quoted the most in 2009 was from Pixar's "Up." It was spoken by the dog Dug to his new human friend Carl. If you saw the film you know what we're about to say, so say it with us: "I was hiding under your porch because I love you."
If you loved "Up," and you loved "Up," we're pretty positive, you know that Dug was voiced by Bob Peterson, Pixar wizard and co-director of the film. Mr. Peterson, along with several other major voice actors, will be at the Academy of Motion Picture Arts and Sciences on Thursday, Aug. 19 for a salute to the people who lend their pipes to famous animated characters.
We could slobber over Dug all day, but we must pause and add that June Foray will be there. June Foray! She was Bullwinkle's bud Rocky the Squirrel, and so so so many other famous cartoon characters. Witch Hazel from Looney Tunes? Oh yes. We're hearing her "hee-hee-hee-ing" right now.
There will be many more great actors on the stage, and we look forward to seeing them break out into various robot/cat/monster voices, which is always rather mind-bending. And if Mr. Peterson says the famous porch line, there may be tears.
Copyright FREEL - NBC Local Media