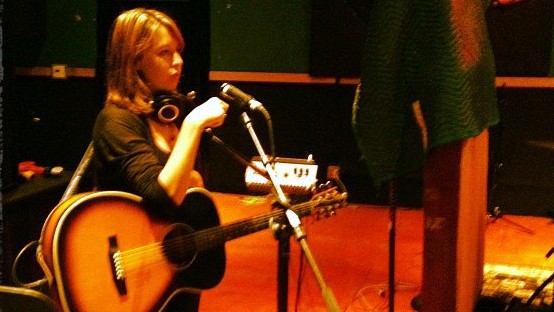 Remember the write-a-fun-song-about-West-Hollywood contest from earlier this summer? That the City of West Hollywood had organized? The upshot was this: Mention West Hollywood in the song. That's basically it. Oh, you know, your tune should probably sing the praises of the city, of the Strip and its galleries or whatever you like, too; that was a given.
Five finalists were chosen, public voting was afoot through July 30, and a winner was just announced: singer-songwriter Kristy Hanson, whose ditty "Welcome Me Home, West Hollywood" was picked for the top spot. (Let's add that Ms. Hanson will perform it live at On the Rox on Sept. 12.)
It's winsome is as sunny as the city it tributes. Palm trees, Sunset Boulevard, and new beginnings get a shout-out. Righteous.
Now West Hollywood has sent out word that a free download is available. If you're a WeHo resident, shouldn't this be on your current playlist? Local love? We vote a big yes.
And other cities of greater Southern California: Will you follow suit? Doesn't every municipality need a bright-noted tune that best represents its gifts? Pasadena? Malibu? Downey? Downey, we've spoken of our devotion to you in this space. You definitely deserve a space-age theme song, maybe with a few Carpenters-inspired piano rifts thrown in.
What city is next up?
Follow NBCLA for the latest LA news, events and entertainment: iPhone/iPad App | Facebook; | Twitter; | Google+; | Instagram; | RSS; | Text Alerts | Email Alerts
Copyright FREEL - NBC Local Media