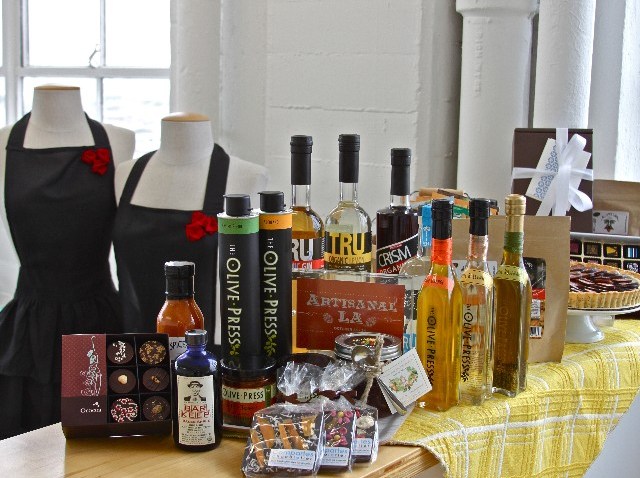 You say "the lines were really, super long" like it is a bad thing.
If you think we're cheekily referring to some of the epic crowds who've turned up for food-truck-y events in the past year, well, wink wink. Some of the lines were famously, tweetably long. No surprise, really: Now, yesterday, tomorrow, people like local eats, and trucks, making the food before eager eyes, are pretty dang local.
But there's of course another huge local food area that isn't about carburetor-close cookery, and it contains jarred mustard, and olive-studded loaves of bread, and caramels with a hint of salt, all made in and around LA. Regional foodstuffs, in other words. And those particular deliciousosities will be celebrated, and sold, at Artisanal LA at the Cooper Design Building loft on Saturday, Oct. 23 and Sunday, Oct. 24.
We mention this now because some of the people behind the busy-busy LA Street Food Fest are behind Artisanal LA, and we just checked in on the whole likely busy-busy thing brewing, and the Artisanal LA people highly recommended getting tickets *ahead of time*. Good plan.
Once inside Artisanal LA, you can buy all sorts of goodies to give away over the holidays. What? You stay the night at a relative's home and you don't show with a little something for their kitchen? Tsk. Of course you do. It's all about respect and gratitude. And they might break open that pack of cookies while you're there, and share.
An Artisanal LA ticket is $10 advance, $15 there.
Copyright FREEL - NBC Local Media