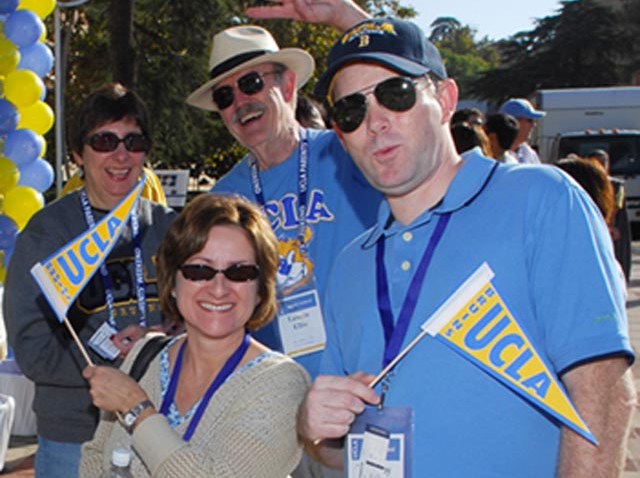 It's time to clean your dorm room, put on decent clothes and think about shaving: It's parents' weekend at UCLA.
More than 3,000 parents are descending on campus. Events include talks with faculty, food, music and tours. On Saturday, the UCLA vs. Cal football game will be broadcast on a giant screen on campus complete with a barbeque lunch.
And of course, the frats and sororities have parental activities of their own. For more information, parking details, directions, schedules and hotel information, check out the UCLA Parents' Weekend website.