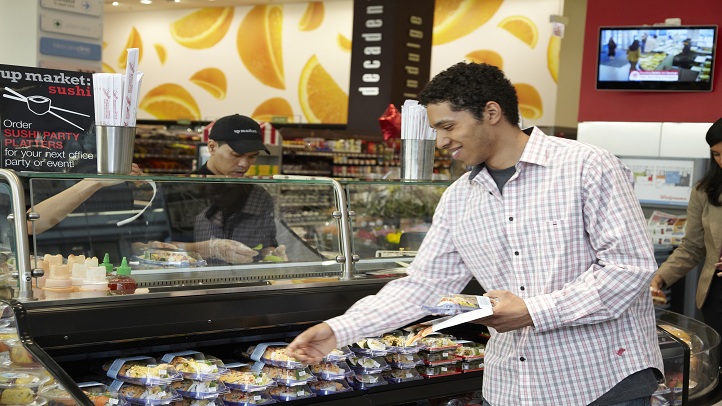 Everyone has had a "they can do that here?" moment inside a grocery store.
There was a day when shopkeepers scooped beans out of barrels for customers; now we live in a 24-hour world where basically anything -- fancy espressos, mail service, cupcakes on demand -- is available at our supermarkets.
And yet the drugstore, the supermarket's nearest cousin, has remained rather unchanged over the decades. There's the pharmacy at the back, the cold/flu aisle, the greeting cards, the sushi bar.
Wait. You hadn't heard of a sushi bar inside a drugstore before? You will soon, because the flagship Walgreen's set to debut at the corner of Sunset and Vine on Saturday, Dec. 1 will indeed boast one.
There will also be an eyebrow bar -- that's not for buying but for having yours done, of course -- and other more unusual amenities one doesn't usually come across when one is shopping for tissues and leave-in conditioner.
Oh, yep, customers will find a smoothie bar, too, inside. No more remembering to run over and grab a soda from the cold case before you queue up.
The mega Walgreen's in Chicago, we should note, was the first testing ground for a sushi bar and the added-plus extras.
As is befitting of a Hollywood opening, Walgreen's will get the red-carpet treatment -- literally -- on Friday, Nov. 30. Store's open to the public at 9:30 a.m. on Saturday, Dec. 1.
Copyright FREEL - NBC Local Media