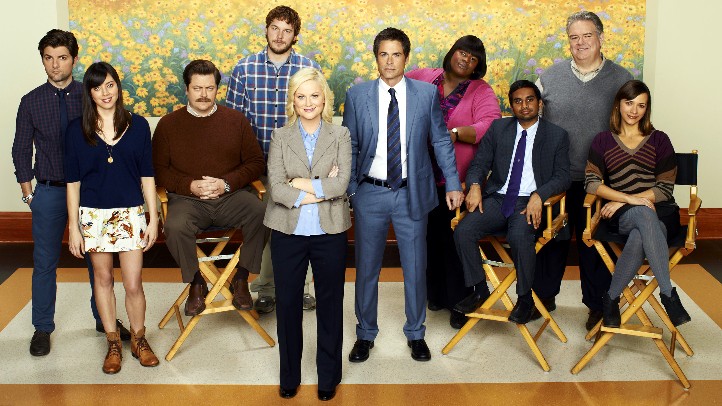 Some quick to-knows about PaleyFest, the annual Paley Center for Media extravaganza that rounds up show casts and puts 'em on a big stage for talky-talk:
It happens in March. This year's dates? Friday, March 2 through Wednesday, March 14.
Tickets sell out. They have for "Mad Men", which is on Tuesday, March 13. There are "some tickets" for all other shows and nights still available, says a PaleyFest rep. Interested people are also welcome to come down to the theater night-of and try their hands at the stand-by line.
The big stars show. They really do; applause and gasps and the occasional fist pump greet each actor (and show creator) as they walk out onto the Saban Theatre stage. (Oh, that's right; it isn't at the Paley Center in Beverly Hills but the not-to-far-away-from-that Saban, please note.)
Things change. "The Office" panel, which was scheduled for Tuesday, March 6, has been canceled due to a production conflict. In its place? "Parks & Recreation," which seems to us a fine and solid substitute.
There will be live streaming. Of all panels. Yay!
Hulu's in: When it all wraps -- so, March 15 -- Hulu subscription will be showing all the panels plus some additions.
The shows! The shows! "American Horror Story," "Sons of Anarchy," and "New Girl" are just a few of the panels readying up for the 2012 run.
Hi again, PaleyFest. We're ready.
Follow NBCLA for the latest LA news, events and entertainment: Twitter: @NBCLA // Facebook: NBCLA
Copyright FREEL - NBC Local Media