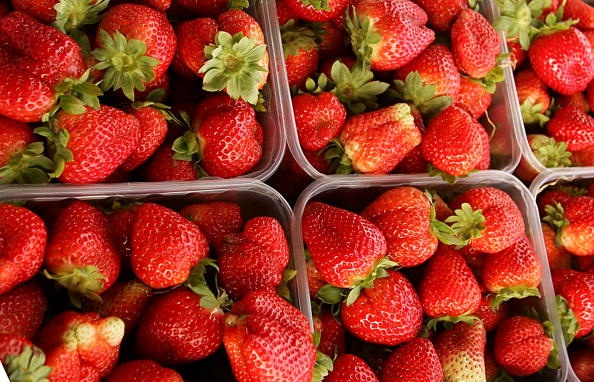 Stop, California Strawberry Festival! Stop.
Just stop being so big and tasty and popular and foodie friendly. Just stop with the contests, like the one where a person could think up your newest poster and win a bunch of cash.
Wait. Did we say "stop"? Um. We meant hooray! Hooray California Strawberry Festival!
The latest thing you're up to, besides planning for your mondo May 15-16, 2010 Oxnard-based extravaganza: Holding the Berry Blast Off, which is a cooking contest. And by "cooking" we mean "no cooking," although stoves/grills/fryers are allowed.
The upshot? Competitors have to use strawberries. Not a shocker, really. From there, the competing berryists can make anything they please. Anything. Cocktails, dips, butters, entrees. Donuts? We said anything. Foams? Anything.
Then there will be an Iron Chef-y type deal where finalists face off, berry y berry. And then the winner gets a cruise.
Delicious.
Deadline for entering the contest, we should say, is Friday, April 30. There are rules, requirements, things to know, before the harried hulling begins.
Copyright FREEL - NBC Local Media