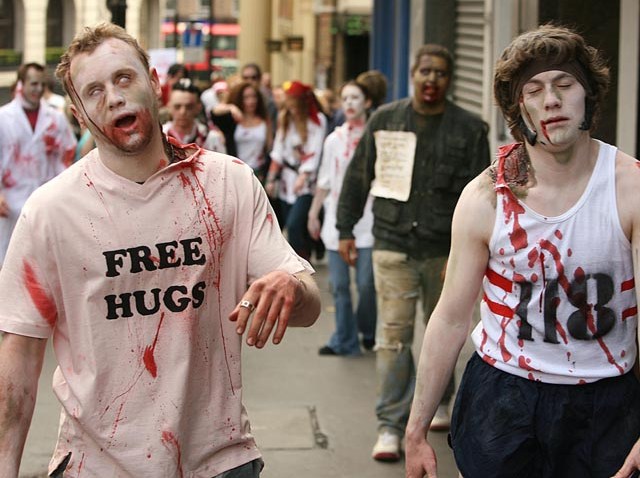 A local artist is looking for zombies to help ruin a wedding in Sherman Oaks.
The undead mayhem is the brainchild of artist Brandie June Chernow. The idea began as a photo shoot to document a staged wedding dissolving into chaos (Imagine spilled wine, bad toasts, perhaps a few awkward moments).
Chernow and her production team at Junebug Media started brainstorming ways to up the ante. One of her coworkers suggested a Bridezilla vs. Godzilla theme. That's when things got interesting.
"…and that led to me thinking that zombies would be a great way to worsen a bad situation. Zombies attacking a wedding it became. Because when you think things can't get worse, that's when the zombies attack," Chernow said.
Chernow is now accepting applications for zombies. The project is on a tight budget, so all undead work will be pro bono. Not all applicants will score a role in the Sept. 13 photo shoot. Those interested can reach Chernow at junebugmedia@gmail.com.
Ideally, Chernow says, she'd like the photos displayed at an appropriate venue, such as the Downtown Art Walk.
"But mainly we think it'd be fun. Art for art's sake. Or zombies for art's sake. Or art for zombies' sake," Chernow said.