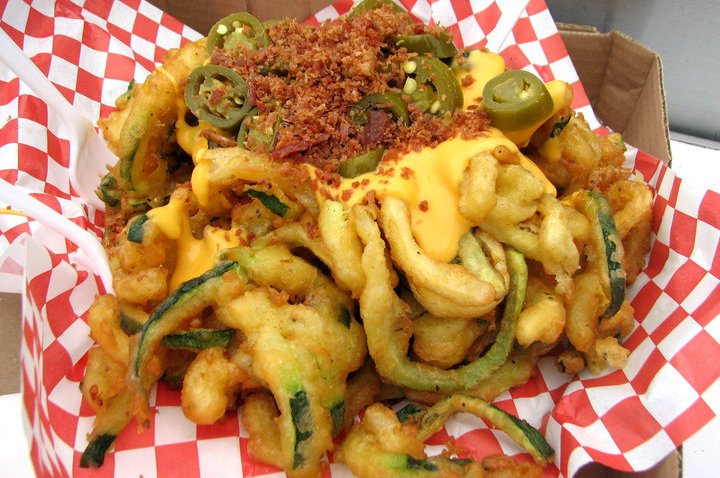 The thing with zucchini nachos is the word "zucchini" comes first. So you can think to yourself, as you're downing cheesy deep-fried deliciousness, "yeah, I'm eating zucchini. I'm gonna go run a mile in a second."
But deep-fried butter? Yeah. There's no fooling around with semantics there. You're eating deep. Fried. Butter. Both of these treats, along with dozens more examples of deep-friedery, are on display at the Orange County Fair.
The 2010 fair opens on Friday, July 16 and closes Sunday, August 15. (Closed Mondays and Tuesdays, note.)
Beyond the food, and it is awfully hard to leave that subject, there's a lot going down at the Costa Mesa-located expo. The Pacific Amphitheatre will host Train and Ziggy Marley and Martina McBride and John Legend and Adam Lambert. There is the famous midway. There are games. There are a whole host of animal events.
And the Pig Cam. Will there be piglets? Hoo boy. We'll call this one less of a time suck and more of a time suckling. Goodbye, free moments for the next month.
Copyright FREEL - NBC Local Media