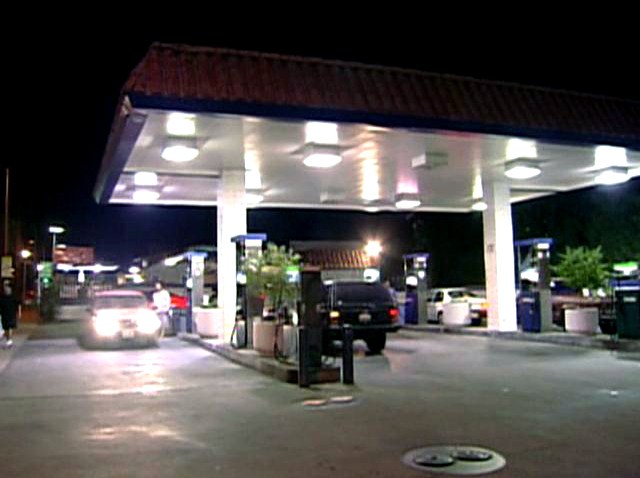 Two small gas stations in Pasadena have declared war on high prices. There have been no reported casualties.
Wednesday night, we told you unleaded gas was selling at a Pasadena station for just shy of two bucks per gallon.
We checked back Thursday night to see how low it could go and to our surprise the same gas station had lowered the price of unleaded by ten cents to $1.77 per gallon (cash price). Customers paying with a credit card had to shell out $1.87.

The Thursday average price for unleaded gas in Southern California was $2.32.
The station selling cheap fuel is Garo Gas, 960 E. Washington Blvd. It opens at 5 a.m. and closes at 9:30 p.m. daily.
The low price at Garo Gas prompted neighboring Fast Stop Gas to offer a price of $1.78 a gallon.
Jeff Spring, spokesman for the Auto Club of Southern California, said prices are continuing to fall "through the ground."

Spring added, "To see prices below $2 ... when six months ago we were seeing prices above $4 -- is unprecedented."